Dalesdown Family Holiday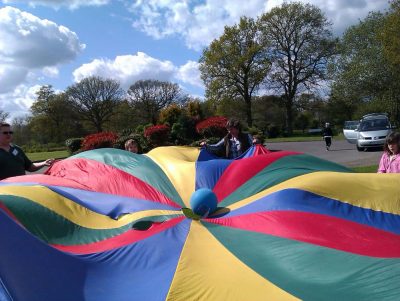 Having blessed many families over 11 years, we have decided not to hold a Dalesdown family holiday in 2018.
Our Impact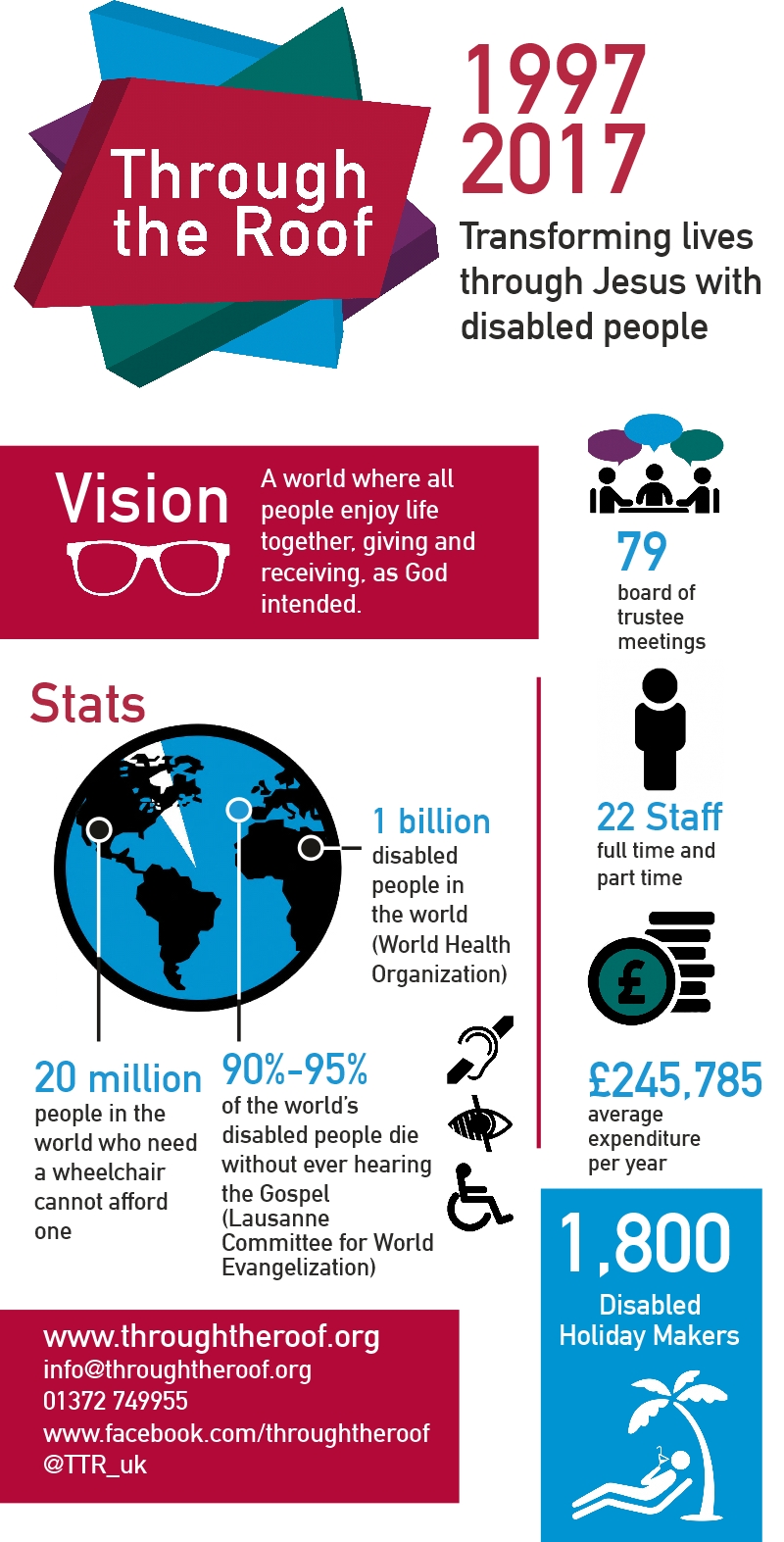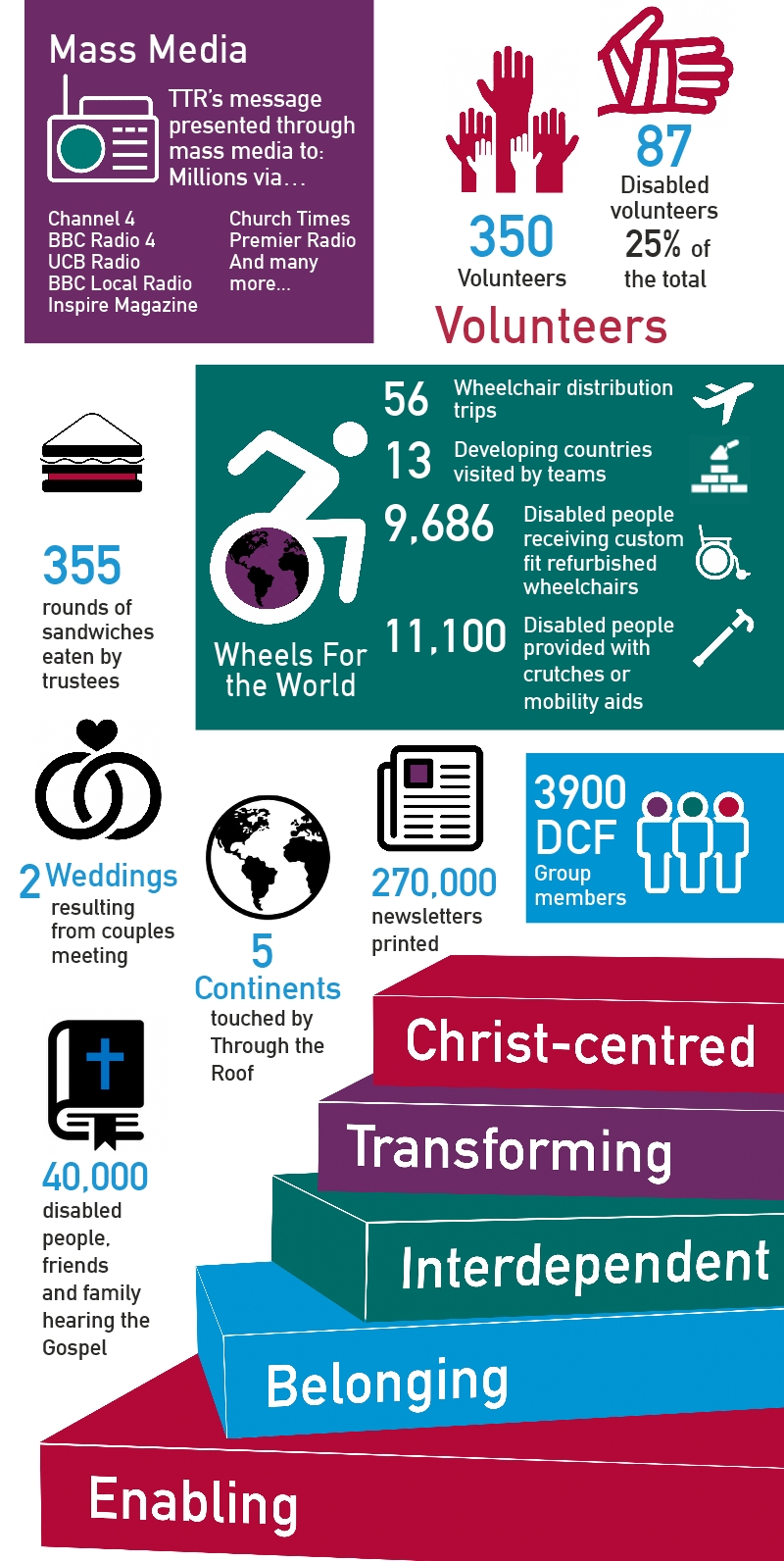 Site Map
Terms & Conditions
Terms, Conditions and Privacy for the Through the Roof website
Last Updated: May 2018
Introduction
This web site is owned and run by Through the Roof website
This website was designed by Access by Design
This document governs the terms and conditions of the use of the services and the privacy provided on the Through the Roof website
The Through the Roof website is committed to safeguarding your privacy online. The purpose of this document is to inform you of terms of use of the website and what personal information the Through the Roof website collects and the purposes for which it uses this information.
Please read this document carefully.
If you are not happy with our terms, conditions and privacy as laid out in this document, please do not use the Through the Roof website
If you wish to contact Through the Roof website concerning any matter relating to your personal information then please contact us in writing.
These terms and conditions may be modified by from time to time so please check occasionally. Continued use of the website by you will constitute your acceptance of any changes or revisions of this document that may happen.
The Website.
All material on this website belongs to Through the Roof website or its website designers, licensors or third-party contractors.
All images are copyrighted, either from stock image licensing, graphic design from Access by Design (as designers) or Through the Roof website, itself.
You may retrieve and display content from this website for your own personal, non-commercial use.
You may not in any way make commercial or other unauthorised use, by publication, re-transmission, distribution, performance, caching or otherwise, of material obtained through this website
You acknowledge that the original designers, Access by Design, do not endorse the content of this site after the initial design period has expired (i.e. when the site goes 'live')
You acknowledge that the original designers, Access by Design or Through the Roof website cannot be held responsible for the contents of any website linked to from this website
Using hyperlinks to any other service or site from this website is done at your sole risk.
Material
Miracle, Church Lane, Birdham, West Sussex, PO20 7AT
Tel: 01243 776399
Email: info@accessbydesign.uk
Web: http://www.accessbydesign.uk
Any third party website, company or organisation other than the original designer, Access-by Design that links to this web site must not: do any of the following;

create a frame or any other browser or border environment around the content of this site;
imply that Through the Roof website is endorsing it or its products or services;
use any of Through the Roof website logo or images displayed on Through the Roof website web site without permission from Through the Roof website
infringe any intellectual property or other right of any person;
Be a web site that contains content that could be construed as distasteful, offensive or controversial.
RSS may be used but under strict accreditation of source

Through the Roof website reserves the right to request that any link in breach of these terms be removed and to take whatever other action it deems appropriate.
Copyright
Access-by Design respects the intellectual property of others, and we ask our clients to do the same. If Through the Roof website has used copyrighted material in the ongoing development of its own site, Access-by Design cannot be held responsible for this. However, as clients are informed of copyright and the internet, we trust that it is usually done in ignorance.
The clients of Access – by Design websites (including Through the Roof website) are not web designers and may make mistakes in ignorance.
If you believe that your work has been copied and is accessible on Through the Roof website web site in a way that constitutes copyright infringement, or that the web site contains links or other references to another online location that contains material or activity that infringes your copyright, we would ask affected parties to simply contact Through the Roof website to remove offending material, rather than taking aggressive action.
If no response can be had from Through the Roof website, please contact Access-by Design at: http://www.accessbydesign.uk
Disclaimer of Warranty and Limitation of Liability
In using this website:
You acknowledge that you are using the website at your own risk. The website is provided "as is," and to the extent permitted by applicable law, Through the Roof website, Access by Design and its affiliates hereby expressly disclaim any and all warranties, express and implied, including but not limited to any warranties of accuracy, reliability, title, merchantability, non-infringement, fitness for a particular purpose or any other warranty, condition, guarantee or representation, whether oral, in writing or in electronic form, including but not limited to the accuracy or completeness of any information contained therein or provided by the website
Through the Roof website and Access by Design and its affiliates have taken steps to provide a reliable, secure and fast service. However, neither Through the Roof website nor its affiliate do represent or warrant that access to the website will be uninterrupted or that there will be no failures, errors or omissions or loss of transmitted information, or that no viruses will be transmitted on the service.
There are links on Through the Roof website to third party web sites which Through the Roof website has no control over. Through the Roof website accepts no responsibility or liability for any third party practices on third party websites. Through the Roof website advises you to carefully read 3rd party privacy statements prior to the use of any third party website.
Through the Roof website and its affiliates shall not be liable to you or any third parties for any direct, indirect, special, consequential or punitive damages allegedly sustained arising out of;

your access to or inability to access the website, including for viruses alleged to have been obtained from the website;
your use of or reliance on the website or any of the information or materials available on the website

regardless of the type of claim or the nature of the cause of action, even if advised of the possibility of such damages
Privacy
The information that you provide about yourself to Through the Roof website will only be used by Through the Roof website in accordance with this document. This document does not apply to third party sites
Disclosures
Through the Roof website may disclose your information, under strict terms of confidentiality and restriction of use, to partners of Through the Roof website who supply services on behalf of Through the Roof website and who require to process personal data in the provision of such services. When you use Through the Roof website services you are consenting to the disclosure of your personal information to Through the Roof website partners. Through the Roof website will not disclose any of your personal information to any other third parties without your express consent.
However, under certain circumstances the force of law may require the provision of information to legal authorities. In order to maintain the integrity of its website and safeguard the interests of its users, Through the Roof website will comply with any such legally binding request.
You agree that this document, for all purposes, shall be governed by and construed in accordance with English law. You also agree, subject to the following clause, to submit to the exclusive jurisdiction of the English courts as regards any claim or matter arising under this Agreement.
For the exclusive benefit of Through the Roof website shall retain the right to bring proceedings as to the substance of the matter in the courts of the country of your residence.
Information Collected
Identifiable information - Your information is collected when you fill in a form on Through the Roof website, or you send an email to Through the Roof website or register any forum on the site. The information that is provided by you will only be used for the purpose for which it is provided, unless you are informed otherwise at the time of giving the information. You may inform Through the Roof website at any time if you wish Through the Roof website to cease using your personal information.
Non identifiable information - Through the Roof website will from time to time collect information from you that does not reveal your personal identity. Through the Roof website uses this information for editorial purposes, and occasionally for other internal purposes. This information is only used in aggregate form and is not connected to any name, address or other personal identifying information.
Use of personal information
Through the Roof website processes personal information for the purpose of providing a personalised service, conducting market research surveys, running competitions, communicating with you about our activities and news, and providing you with information about products and services on offer.
Through the Roof website may from time to time use your contact information to tell you about news or events provided by Through the Roof website or one of its strategic partners. You may opt-out of receiving such mailings at any time.
International Transfers
Due to the international nature of the Internet, the collecting and processing of your personal information in accordance with Through the Roof website privacy document will often involve transferring the data between countries in which Through the Roof website and strategic partners are located.
Through the Roof website shall take steps to ensure that any transfer of data to a country or territory outside the European Economic Area, whose laws provide for a different standard of protection for your personal data than that provided under English law, shall be made subject to contractual arrangements which will require that your data be processed to at least a standard compliant with the Data Protection Act 1998.
Security
This Website has has tried to ensure there are security measures in place to protect against loss, misuse and alteration of your personal information but only where possible and practical. Users of this website are expected to take their own security measures, including using a secure, standards compliant browser, ad-blockers, high browser security options, their own firewall, antivirus (including adware protection) and internet browsing protection.
Although Through the Roof website strives to protect your personal information, Through the Roof website cannot ensure or warrant the security of any information you transmit to us and you do so at your own risk. Once Through the Roof website receives the transmission, Through the Roof website makes best efforts to ensure the security on the system.
Cookies
Cookies are small text files that are placed on your computer by websites that you visit. They are widely used in order to make websites work, or work more efficiently, as well as to provide information to the owners of the site
This site requires the use of cookies for its functionality. When using this site there is an implied consent from the user that they accept all of the website's cookies. Please note that there is no personal data stored or passed onto third parties as the cookies will expire upon termination of the session. The only third parties used are Google Analytics for measuring traffic to the site and the users are not identified in any reports.
Most web browsers allow some control of most cookies through the browser settings. To find out more about cookies please follow this link.
To opt out of being tracked by Google Analytics across all websites follow this link.
Any Other Terms
If the Through the Roof website runs competitions, free prize draws and promotions on this website. These are subject to additional terms that will be made available at the time.
For website accessibility, please see our accessibility page
This document is the complete and entire agreement between the parties and supersedes any prior agreement, whether written or oral.
If any provision of this document is found to be invalid by any court having competent jurisdiction, the invalidity of that provision will not affect the validity of the remaining provisions of this document, which shall remain in full force and effect.
If you don't agree to the terms, conditions and privacy policies contained in this document please exit the website now.
Inclusive principles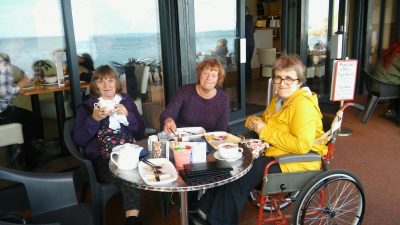 Through the Roof encourages churches and the Christian community to ensure that disabled people are included in every aspect of church life, by:
Welcoming and being open to disabled people so they feel they 'belong'
Offering reserved parking/a drop-off point
Having 'step-free' access giving level/ramped entry to a building
Providing accessible toilets
Having a loop system in operation and, when required, providing sign language interpreters and/or speech-to-text (captioning)
Using straightforward, jargon-free language
Supplying written information (including that on a screen) in large print (font size 18 point) and other alternative formats (e.g. audio, electronic, Braille)
Ensuring that there are clear/pictorial signs (for people with learning disabilities
Having a quiet space available during the main meeting for those who may need time-out (for people on the autistic spectrum)
Having good, even, glare and flicker-free lighting to benefit people with sight loss or autism
Offering seating (some with arms) near the entrance/exit
Providing a named contact to 'champion' issues and initiate training on disability e.g. a Roofbreaker, which Through the Roof can support with a free starter kit, and monthly email ideas and encouragement. Find out more by following this link
Speaking directly to disabled people, assuming nothing and asking them how they are best supported and included
Ensuring there is commentary/audio description for purely visual content to those unable to see the screen/stage
Ensuring the website is accessible and has information that helps disabled people access the building and activities
Adopting a can-do culture with an inclusive ethos, valuing all and addressing each person's needs on an individual basis
Intentionally encouraging and enabling disabled people to contribute to church life using their God-given gifts
Obtaining Funding to Make Disability-Related Improvements
This page has now been updated -
What funding is available for churches wanting to make their building or activities accessible? Follow this link to read our updated guide to possible funding organisations.
Through the Roof's Speaking and Workshops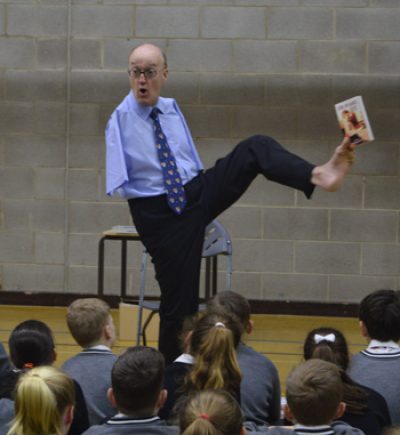 Our half-day, interactive workshops are run in a professional but friendly way by TTR's team of Christian trainers who each have many years' experience of disability:
Does Your Church Include Everyone? – Including Disabled People in Church Life
Disability from a Biblical perspective plus statistics, models, language etc
Small group discussion of practical scenarios
Barriers faced by disabled people
Solutions to include everyone
Action planning for your situation
Developing an Inclusivity Mindset
Different approaches to disability inclusion
Jesus' approach to disability inclusion
The practice and teaching of the early church
Befriending disabled people – what does Biblical friendship look like?
God's heart for the marginalised
Loving the Whole Family – Creating a Welcome for Families with Disabled Children
Disability from a Biblical perspective
Discovering issues faced by fathers, mothers, siblings and other children
Practical suggestions to include families
Small group discussion of practical scenarios
Action planning for your situation
Mental Health
Understanding different classifications
What can we do as friends, family, churches?
The role of prayer
Action planning
Including Autistic People in Church Life
What is Autism?
Sensory issues
Strategies to include
An autistic view of the world
Small group discussion of scenarios
Action planning for your situation
Digging Deeper: Exploring What the Bible Says on Disability
A creational view of humanity
Suffering
Misperceptions about disability
A Biblical way to view disability including learning disabilities
Jesus is our model
Our response
We can also offer bespoke training workshops tailored to your specific needs.
Please contact us to discuss what would be most appropriate
Cost
£175 for a half day session for up to 15 delegates.
(This cost will be increased if the workshop is bespoke)
£5 per additional delegate.
Trainer's expenses.
Follow this link to download a booking form - please email it to the office or post it to us at Through the Roof, PO Box 353, Epsom, KT18 5WS.
NB We require a deposit of £30 to secure your booking. This is non-refundable.
The church is invoiced for the balance after the event.
A Covenant People (Ros' Blog)
"Ruth said, 'Do not urge me to leave you or to return from following you. For where you go I will go, and where you lodge I will lodge. Your people shall be my people, and your God my God. Where you die I will die, and there will I be buried. May the Lord do so to me and more also if anything but death parts me from you.'"
These words are from Ruth 1. 16-17, and the reading is the one my daughter and her fiancé have chosen for their wedding on Saturday. It is a story I love; Ruth's devotion is not only to her mother-in-law, but also to the God she has glimpsed in the older woman's life.
I love it because it is so rich; if you mine deep into this story you find that it contains so many treasures. The devotion between Ruth and Naomi is a model for all of us in our family relationships. They are casting their lot in together; whatever befalls one will befall the other. They will travel together, live together and worship together. Nothing in this life will be allowed to part them. What a perfect model for a marriage!
But there is more in this passage, too. This kind of selfless love is only possible because we are made in the image of God, and His love is demonstrated in and through us. If we mere mortals are capable of loving one another like this, how loyal and unswerving must God's love for us be!
And it sets a pattern for our relationships within the church. Church is not a building or a denomination or a group of people who prefer a particular mode of worship. Church is a body of people who have a covenant of love with each other, within the love of God, and like all the covenants depicted in the Bible, there is no get out clause. We are in this together, come what may, an ever-expanding family bound together in the love of God and laying down our lives for one another.
One of the saddest things that came out of our survey of disabled people's experience of church was that for many, this is not what belonging to the Body of Christ is like. People will make adjustments for them as long as these are not too inconvenient or too expensive. The church will allocate funds to install an induction loop, but not to service and maintain it. Congregations will tolerate an autistic child as long as he is quiet but at the first meltdown, instead of finding out what in the church environment has triggered the reaction and trying to adjust it for his comfort, at best there will be tutting, and frequently the family will be asked to leave.
Suppose we looked at every disabled person who came into our church and said to each one, "Where you go I will go, and where you lodge I will lodge. Your people shall be my people, and your God my God. Where you die I will die, and there will I be buried. May the Lord do so to me and more also if anything but death parts me from you."
How would we then respond when the people on the rota for picking up that wheelchair user grew tired of the chore and preferred a half hour lie-in on a Sunday? Or when there were funds available for putting in a ramp or decorating the building but not both? Or when that single mother stopped coming because the effort of controlling her children all by herself throughout the service meant that she no longer gained anything by being there? Or when someone was needed each week to produce the notices and songs in a large-print version? If our relationship with each of these people was based on the kind of covenant love that Ruth showed for Naomi, nothing would be too much trouble. The worst disaster would be that they might stop coming and we might lose touch with them. We would stop at nothing to ensure that didn't happen. It's a challenge, isn't it?
We love stories of churches which are embodying this covenant-love way of life, especially to the disabled people in their communities. If you know of any great examples that would encourage us, we would be delighted to hear them. You can contact us on 01372 737042 or email me by following this link.