Opportunities
We'd love to welcome you all to get involved with Through the Roof's work. Our most common need is for fundraisers and volunteers on overseas trips and holidays, but we occasionally recruit for staff and volunteers in the UK. Take a look at the posts below to see how you could take part!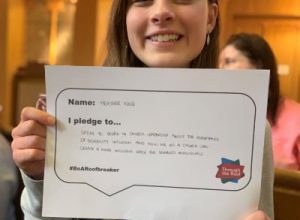 Do you want to make sure disabled people can come to know Jesus? Could you be a 'Roofbreaker' with the charity Through the Roof? What is a Roofbreaker? The name comes from the account in Luke's Gospel Chapter 5 where the four friends bring the paralysed man to Jesus, breaking through the roof. They wanted to remove the barriers preventing their...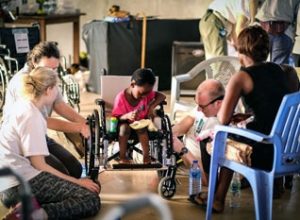 Upcoming Wheels for the World trips. Uganda (Bidi-bidi refugee camp): 3rd – 13th of May 2023. There a few places left. The roles that we need to fill are one therapist and one techie. Kenya (Eldoret): 8th – 18th November 2023. Partnering with Rev Grace Nyambura Eldoret, and Ruth Nabi in Kimililli. We encourage people to start applying...