Obtaining Funding to Make Disability–Related Improvements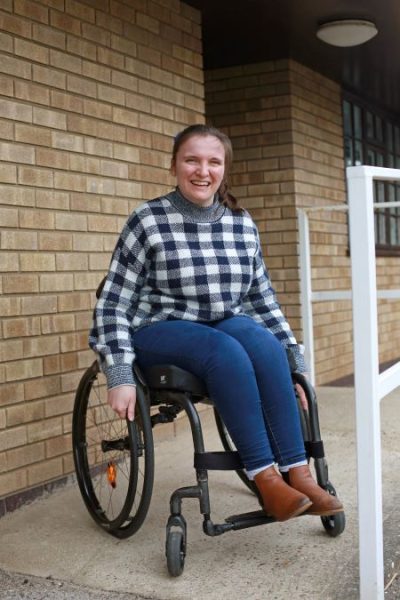 (Last Updated: May 2023)
It is important that church buildings are accessible for disabled people.
Below is a list of possible funders and contacts that may be able to help with obtaining funding for making changes to church buildings to facilitate disability access.
If your premises are used for community work and require access for community activities, there may be additional funding possibilities. Please see the relevant section at the bottom of this page.
Local sources of funding
In addition to the contacts listed below, we also recommend that churches research grant making trusts in the area local to the church. These may be smaller funds but they are often able to provide some assistance.
VAT relief
Work to church buildings to provide access for people with disabilities (e.g. ramps, accessible WC or widening doors) is zero-rated for VAT. An appropriate certificate needs to be given to the contractor for the contractor to be able to obtain zero-rating on supplies, as well as his labour. Follow this link for further information on VAT relief.
Where to get grants for churches
National Churches Trust
The National Churches Trust supports a variety of churches, chapels and meeting houses across the United Kingdom with its grants programmes.
Grants are available to any Christian place of worship in the UK that is open for regular worship. They help keep church buildings in good repair, open for worship and community activities, and allow them to continue to serve people, communities and visitors in all sorts of ways.
Whether you are looking to repair your roof, install a kitchen or accessible toilets, clear asbestos or simply need help undertaking regular essential maintenance to your building, there is a range of grants to suit the size and needs of your project.
Follow this link to visit the national churches trust grants page
The National Churches Trust
7 Tufton Street
London
SW1P 3QB
Telephone: 0207 222 0605
Email: info@nationalchurchestrust.org
Benefact Trust
Benefact Trust exists to make a positive difference to people's lives by funding, guiding and celebrating the work of churches and Christian charities; empowering the most vulnerable and giving people, communities and places a renewed opportunity to flourish.
Building Improvement Grants: Benefact Trust's Building Improvement Grants programme provides essential support to protect and enhance churches and Christian charity buildings, ensuring their continued use, viability, and the safeguarding of their heritage.
This category also includes: 'Minor capital works or equipment purchases to meet operational or accessibility requirements (e.g. essential operational equipment, AV equipment, hearing loops, ramps, etc)'
Community Impact Grants: Benefact Trust's Community Impact Grants Programme supports projects that will make a positive and transformative impact on lives and communities. One of the programme areas is 'Enabling wider community use of church buildings' and covers 'work which includes the provision of disabled access, facilities, or equipment' for projects resulting in a clear increase in the use of church buildings by the wider community.
Methodist Grants: Benefact Trust's Methodist Grants Programme seeks to enhance the mission and ministry of the Methodist Church in the UK and Ireland. Funded primarily by donations from Methodist Insurance PLC, the programme provides grants to Methodist churches to run building development projects that focus on church growth (both numerically and spiritually), community engagement and improving accessibility.
Follow this link to visit the Benefact Trust website
Benefact Trust
Benefact House, 2000 Pioneer Avenue,
Gloucester Business Park, Brockworth,
Gloucester, GL3 4AW
Tel: 01452 873189
Email: info@benefacttrust.co.uk
The National Lottery Heritage Fund
The Heritage Fund has a variety of programmes which might suit your project if it has a heritage and community angle. You can contact their local fund office for more information:
Follow this link to the National Lottery Heritage Fund in your area website
Or see Follow this link to the National Lottery Heritage Fund places of worship website
The Listed Places of Worship Grant Scheme
The Listed Places of Worship Grant Scheme gives grants that cover the VAT incurred in making repairs to listed buildings in use as places of worship.
The Government has confirmed funding is available for the Listed Places of Worship Grant Scheme until 31st March 2025.
If you have any queries regarding the application process or the scheme itself, contact the helpline on 0800 500 3009.
Follow this link to the Listed places of worship grant scheme website
Topmark (LPOW)
Davies Group, 2nd Floor,
The Forsyth Building,
5 Renfield Street,
Glasgow, G2 5EZ,
Tel: 0800 500 3009
Tel: 0845 013 6601
Email: dcms.cm@davies-group.com
Garfield Weston Foundation
Supports a wide range of charities that make a positive difference, working in different sectors in the UK. These include welfare, youth, community, environment, education, health, arts, heritage and faith.
"We know that often somewhere physical to meet up plays a huge part in building 'community'. This is especially true for faith buildings. Each year, we support capital improvements to rural and urban faith buildings so that they are better equipped to welcome the local community. These projects include putting in toilets, kitchens, disabled access and improving the energy efficiency of faith buildings. Often these buildings are the only ones available for the local community to use."
Follow this link to read an example of Garfield Weston's support from Grace Church Bolton.
Garfield Weston Foundation
Weston Centre
10 Grosvenor Street
London
W1K 4QY
Tel: 020 7399 6565
Email: admin@garfieldweston.org
The Joseph Rank Trust
Funds the adaptation of Church properties with a view to providing improved facilities for use by the church and its work in the community in which it is based.
Follow this link to the Rank Trust website
The Joseph Rank Trust
Worth Corner
Turners Hill Road
CRAWLEY
RH10 7SL
Telephone : 01293 873947
Email: secretary@ranktrust.org
Other Contacts
NCVO (National Council for Voluntary Organisations)
Practical tips and step-by-step guides on how to find the money you need for your community group, organisation or charity.
Follow this link for the National Council for Voluntary Organisations website
Directory Of Social Change
Directory of Social Change provides essential information and training to the voluntary sector to enable charities to achieve their mission. They run courses and publish a wide variety of resources for charities, including UK fundraising guides, directories, and funding websites.
Follow this link to the Directory of Social Change website
GRANTfinder
GrantFinder is the leading funding database in the UK covering local, national, and international sources of funding.
Follow this link to the Grant Finder Website
Funding relating to community use
If your premises are used regularly for community work or non-church-based activities, there may be additional avenues for funding to make your premises accessible. For example, if your building is used for Age UK exercise classes or for lunch clubs, debt advice, etc, or any of the other many community groups that may use your building, there may be other sources of funding relating to this community use that would not usually be available for funding churches. This very much depends upon the arrangements in place, but is worth looking into if you host these types of activities.
Below are some suggestions that may be helpful if your church is planning to start a community project.
Fundraising By Churches — For Community Projects
Funders give to organisations with community vision. A clear, creative vision will touch the secular world as well as those with a committed Christian faith. It is important to show that the church has a committed volunteer base, and that the church is prepared to give itself first e.g. match funding.
Churches wishing to get funding for community work need to show they have a good management structure, are good communicators and that their project is well thought through. They also need to meet the eligibility criteria for the funding bodies they apply to – so read all the guidance before putting in an application.
Successful applications for grants/funding usually need:
Proven research (the need, other possible providers, etc)
A business plan
A clear and detailed budget
A completed application form, specific to the funding body
Audited accounts
It is essential to start with vision and then go for the finance.
You need to develop a coherent business and action plan. Below is a list of items that may need to be included in your plan, but make sure you read and follow the requirements for specific funding bodies you apply to:
Charity number
Brief history of church
Membership & structure
Issue with existing church premises
Vision statement for the project
Aims and objectives for the project
Project summary: defined need, operational plans, budget, staffing & training, risk analysis, plans for long-term management and sustainability, review/evaluation plan
Funding will not normally all come from a single funding source. Make sure you wait till you have full funding before you start building work, as funders normally do not fund work that has already taken place. Also, please make sure you get any necessary permissions before making any building changes. You should speak to your local planning authority well in advance, as changes may require planning permission. For listed buildings, specific consent will usually be needed from local planning authorities to make changes, and there may be rules about what you can change. You may also need permission for any changes from your national church denomination, or other governing body.
There is lots of further advice available from the many organisations listed in the 'Where to Get Grants for Churches' section above. Read the latest guidance from bodies such as the National Churches Trust, and make use of the many useful resources available to churches for planning and fundraising.
Note: Whilst every effort has been made to ensure the accuracy of this information, we are unable to guarantee that it is correct.