Positive About Disability Inclusion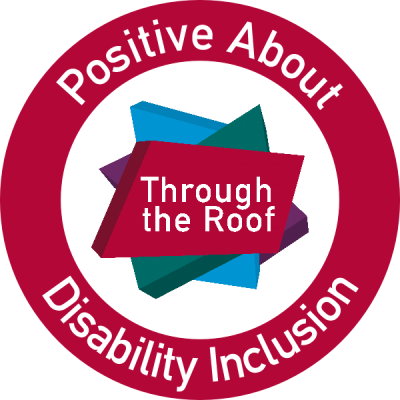 True disability inclusion is life changing. It is life changing for the individual who is now able to fully take part in Christian life. It is also life changing for the church as it receives the blessing of the ministry of disabled people and their individual gifts and talents.
We want to encourage churches, ministries and individuals to see this as a true outworking of the gospel in your local communities. Through the Roof can assist by providing awareness, training and resources and by helping you to spread the message to your community that your church or ministry is positive about disability inclusion.
Our Roofbreaker Project is at the heart of Through the roof's aim to encourage disability inclusion in churches and ministries. Follow this link to find out more about Roofbreakers.
Our Luke 5 Award gives disabled people the opportunity to recognise the positive impact of disability inclusion in their lives. Follow this link to find out more about the Luke 5 award.
Our Video stories show testimonies of disabled people sharing their own personal stories. Follow this link for our video stories.
Our Online map will show people where churches and ministries are that have committed to being positive about disability inclusion. Follow this link to the online map.
Our Church Toolkit will give guidance for the different roles within the church and how they all have a part to play in making church life accessible and inclusive for disabled people. Follow this link to find out more about the toolkit.
Our Training and Resources will assist you to become more aware of what is possible. Follow this link to find out more about our training and resources.
Please do get in touch with us if you would like to find out more.