Luke 5 Award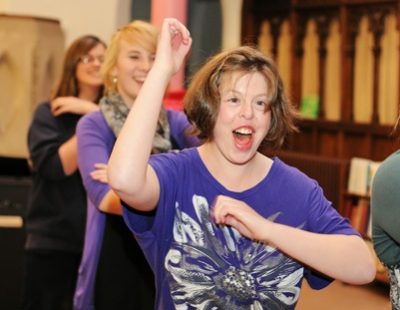 Let's Celebrate Disability Inclusion in Christian Life…
Our Luke 5 Award for Christian Disability Inclusion celebrates the difference made when barriers are broken down and disabled people are welcomed and fully included in Christian life.
"I never looked at myself as an anybody, I looked at myself as a nobody in the past, I didn't think much of myself because people didn't have much patience with me. But now all this has happened I've started to look in the mirror and not feel like punching myself for being useless, I've started finding identity which I never had before… it's helped me totally accept myself for the first time. You have given me a voice that a lot of people can understand."

From a nomination for the Luke 5 Award by 'Frenchie' – a deafblind lady.
Follow this link to the Luke 5 Award nomination form
Luke 5 is the account of the four men who brought their paralysed friend to Jesus and because he could not access Jesus because of the crowd, they found another way to bring him to Jesus and lowered him through the roof. This passage gives our charity its name, and also the name of our 'Roofbreaker Project'.
There is much to be learned from the attitude of these four friends – yes, barriers do exist for disabled people, but yes – there are ways around these barriers! This is so often the case in many aspects of church life.
We would like to invite disabled people to nominate their church or ministry, or particular individuals, to recognise the difference they have made when steps have been taken to bring about full inclusion. We want to celebrate the difference this makes, and by doing so encourage other churches and ministries to see the great positives brought about through true disability inclusion.