Day 7 - Wheels for the World in Jinja, Uganda 2022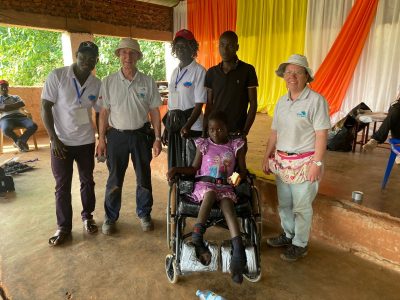 We've got an amazing Wheels for the World team hard at work in Jinja, Uganda until the 18th June -- they'll be distributing and fitting wheelchairs to local disabled people with the partnership of our friends at RILD. Here's Rob's update from day 7 --the final day of wheelchair distribution. Thank you for all your prayer support over the last week.
Day 7:
37 people seen with 23 chairs given from only 15 usable ones in the morning! Last day of wheelchair fitting today. Tomorrow home visits.
What is always hard on the last day is having to adapt chairs which are too big for smaller people. Or having to decide that we have no appropriate chair for them.
The people pre-assessed had come. But many more came just because they heard about it. Around 8 children came right at the end! This was very sad, but Kathy was able to do a therapy session with them and Carol was able to give some small gifts and talk to them as well. And some went even with an adapted walker as a seat to be pushed on!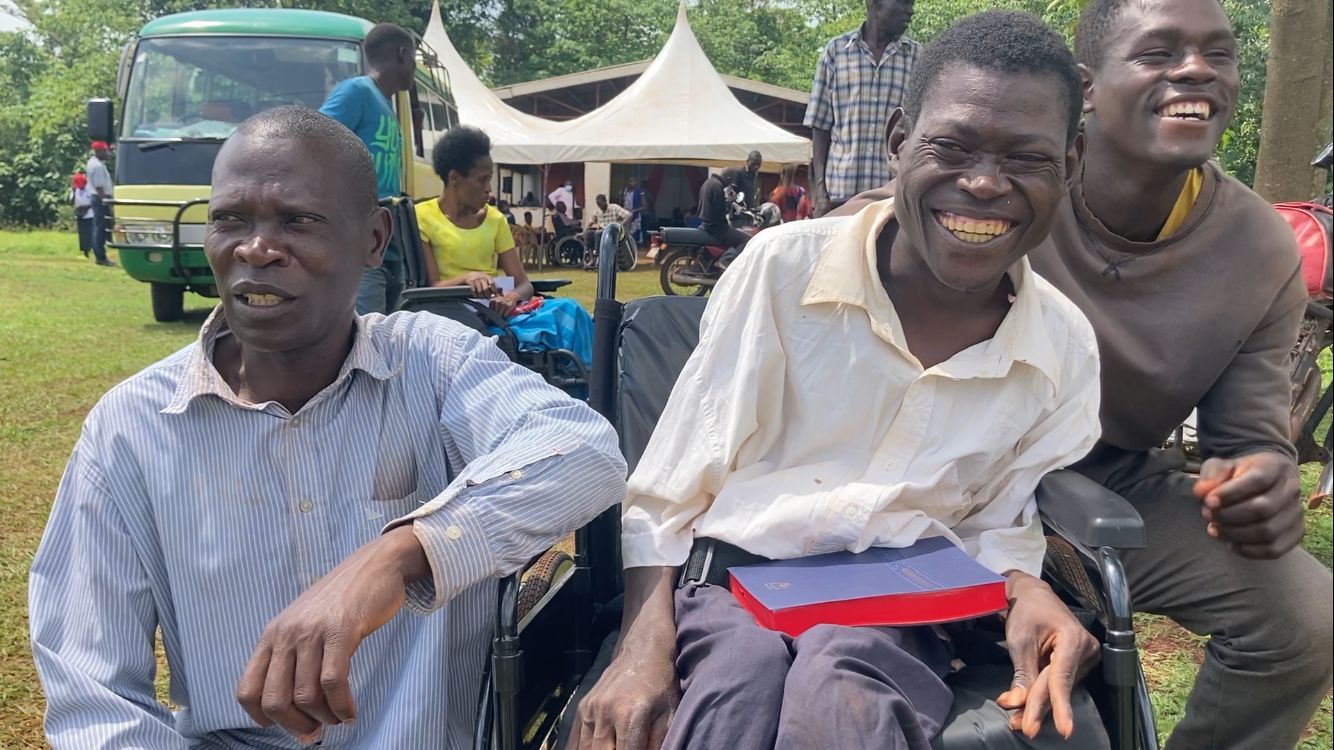 One young man with cerebral palsy was a delight to see! His two brothers had brought him. He was fitted for an attendant propelled chair, which has to be pushed by someone. He kept point at the wheels and making motions of pushing a bigger wheel. We tried him in a self- propelling chair and he was so delighted he shrieked with excitement. Moving the wheel and the whole chair just a few inches back and forth gave him great delight. Suffice to say he kept the chair and was very happy!
A middle aged local taxi driver arrived with an elderly client. He was wide eyed and said to me "I have never seen so many people with disabilities together in one place. I didn't even know people lived like this…". A reminder that so many people are kept shut away and unable to move around.
Pastor Joseph took me aside and said so many people had been calling him to say thank you for their wheelchairs. One said they went to school for the first time in years thanks to their new chair! What encouragements!
Tomorrow we have some clinic visits to donate transit chairs, before some community visits to understand some of the local situations of 3 beneficiaries.
A hard day, but the team were sustained! Thank you for your prayers!
Some end of distribution stats:
Total for all days -
217 total consultations
116 chairs
67 people given crutches
12 walking sticks
9 frames (inc Zimmer and rolator)
6 wheeled walkers
6 advice only
6 chairs given to hospitals