Day 1 - Wheels for the World in Jinja, Uganda 2022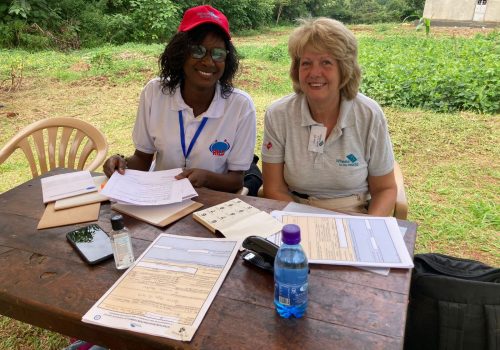 We've got an amazing Wheels for the World team hard at work in Jinja, Uganda until the 18th June -- they'll be distributing and fitting wheelchairs to local disabled people with the partnership of our friends at RILD. We'll post updates as often as data and time allow -- please do pray for the team and recipients over the next week and a bit.
Excellent first day of the Jinga 2022 distribution. 27 people seen, several were 'roofbreakers' who are advocates for disability inclusion in the community.
One lady had received an injection at 4 years old that had damaged her sciatic nerve, meaning lifelong mobility problems. Her existing crutches were worn short with excessive use! She was so happy with her new ones!
We had a young man whose family had missed the polio vaccine, leading him to catch polio and lose the use of his legs. He had not had a wheelchair before but walked by pressing his hands on his feet and moving them forward. "We have to find a chair as strong as you are" said the therapist. He was happy with his new chair and began using it well.
Today was mainly getting setup and running. We hope for another long night's sleep to catch up on our missed night and a good busy day tomorrow!
Thank you all for praying!