Mixed Blessings in Bidi Bidi: The Summer 2023 Vital Link Newsletter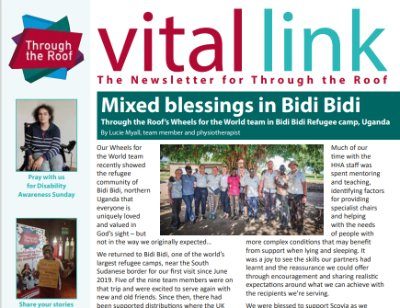 Welcome to the Summer 2023 edition of the Vital Link newsletter.
Download your copy to:
Read all about our Wheels for the World work in Uganda and India
Find out the fantastic Sensory Processing and Church Accessibility talk
Hear about 2023's Disability Awareness Sunday plans
Learn about volunteering opportunities, our new Regional Co-ordinators and much more...
Please contact us on 01372 749955 or email info@throughtheroof.org to get a copy in any other format
Or read it onscreen here with the Joomag viewer...