Day 3 - Wheels for the World in Jinja, Uganda 2022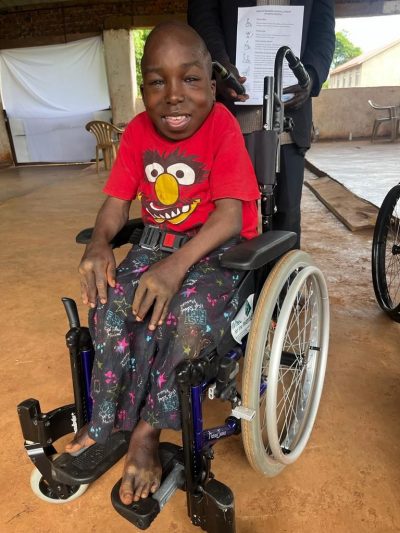 We've got an amazing Wheels for the World team hard at work in Jinja, Uganda until the 18th June -- they'll be distributing and fitting wheelchairs to local disabled people with the partnership of our friends at RILD. Here's Rob's update from day 3. We'll post updates as often as data and time allow -- please do pray for the team and recipients over the next week and a bit.
Day 3:
20 people seen today.
Some more complex cases. A very young child who was tiny for her age was assessed. It was easier for her to be carried on her mothers back rather than use a wheelchair. But the team came up with a very creative seating system to help them sit!
Her mother sells tomatoes at a stall with her child, so instead of lying on the ground they can sit up and see the world.
We had another lady who just crawled on the ground. She wants to be a hairdresser and is doing some training for this. Being able to move around at work instead of crawling and re-positioning the plastic chair is key for her job- she is so excited!
Tomorrow it is Sunday, no distribution. But the team will attend Pastor Joseph's church and have been given an oppertunity to preach the main sermon on disability inclusion, which they are very excited about!
So we look forward to this and to a day of rest.
Thank you all for your prayers.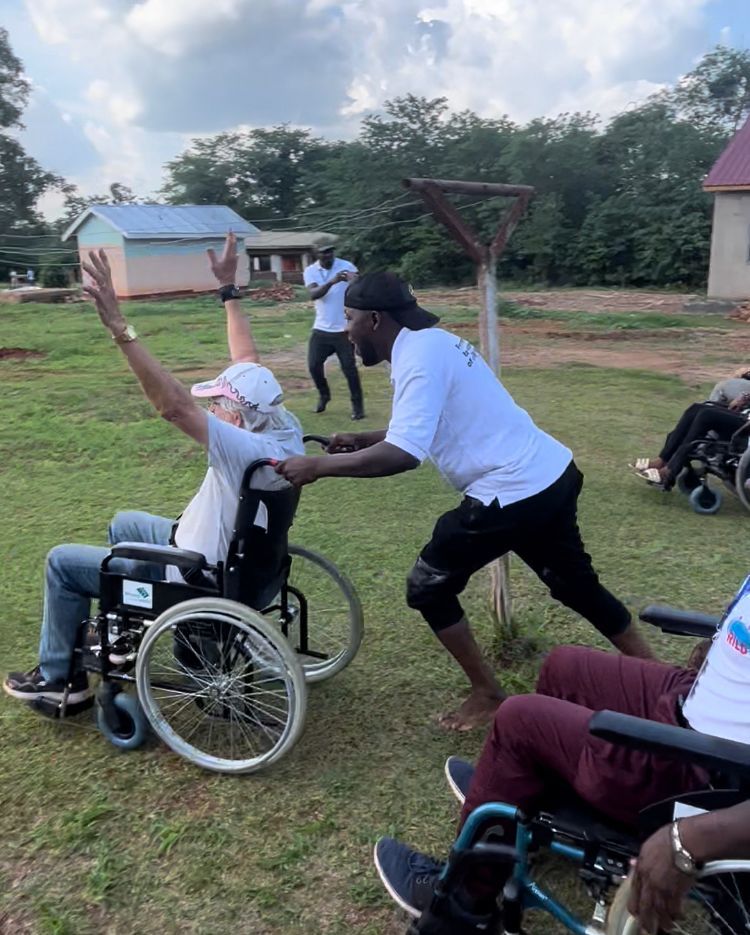 Also the traditional Wheels for the World Wheelchair race was conducted in good form after the days work. It was a close finish, but good fun for the international and local team to bond and learn how challenge it can be to navigate different terrain in a wheelchair.