'Today God Has Answered My Prayers' -- The Spring 2021 Vital Link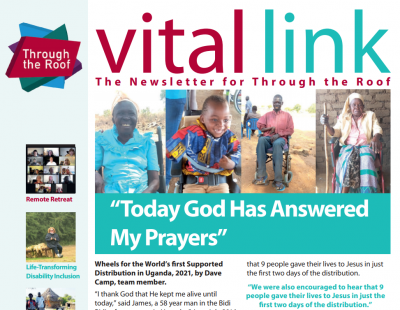 The Spring 2021 Vital Link is now available -- full up with stories from our first supported wheelchair distribution to Uganda, our remote retreat, Luke 5 Inclusion award, and much more.
Follow this link to download the issue as a PDF (2MB File)
The Vital Link is also available in print, CD, in large print, and in Braille. Please contact us if you'd like one of those formats. You can also view the PDF in the JooMag viewer, which offers easy zooming and page scrolling...