Sponsor a Wheelchair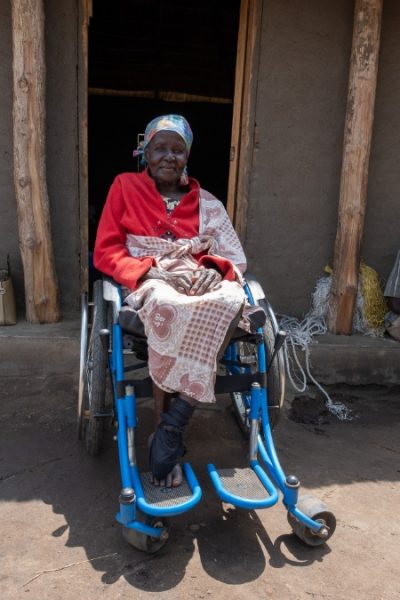 Sponsor a wheelchair for £42, and transform the life of a disabled person overseas. We take second hand wheelchairs from the UK, refurbish them to a high standard, and transport them to a developing country, where a skilled volunteer fits the chairs for disabled people, bringing new hope and independence. All wheelchair sponsors receive a photo certificate of a recipient after a trip is completed. You can also sponsor a Bible in the recipient's own language for £8, and receive a 'Thank You' bookmark. Thank you -- your support is transforming lives!
Follow this link to download a wheelchair sponsorship form with more details, or contact the TTR office on 01372 749955 or by email to be sent a form or donate over the phone. You can also donate through our website, though please leave a message to let us know it's for a wheelchair sponsorship and to indicate who to make out the certificate to.
To donate by bank transfer, use A/C 00008105, sort 40 – 52 – 40 and reference 'Sponsor'. Please contact us with your address details so we know where to send your certificate.