What is a Roofbreaker?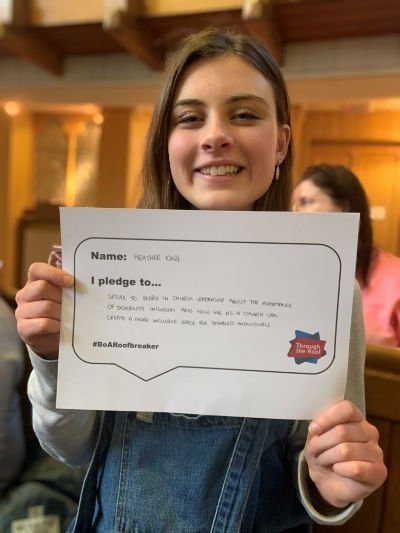 Roofbreakers enable:
Inclusion
Participation
Belonging
for disabled people in churches and Christian activities
"they went up on the roof and lowered the paralysed man on his mat through the tiles into the middle of the crowd, right in front of Jesus"

(Luke 5)
The term 'Roofbreaker' comes from this account in Luke 5 about the paralysed man coming to Jesus.
According to the Lausanne Committee for World Evangelization, "90% – 95% of the world's disabled people never hear the Gospel". It is vitally important that our churches and ministries include them.
Roofbreakers are individuals (or teams) in churches or ministries who listen to disabled people and respond to the issues that arise, to enable full inclusion. Some Roofbreakers prefer to be known as a 'disability champion' or similar - that's fine 😊
For more information, follow this link to our FAQs.
We have over 600 Roofbreakers across the UK and are praying for more people to join us.
Through the Roof will support Roofbreakers, as well as churches and Christian ministries to make this possible.