Institution or Inclusion? : The Autumn 2019 Vital Link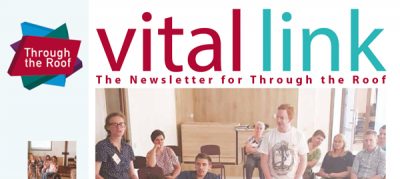 The Autumn 2019 Vital Link Newsletter is now available for download. This issue contains stories from our work in Ukraine, a warm welcome for our new team members, details about our exciting inclusion events in 2020, and much more.
Or click on the cover image below to read the Vital Link online using Joomag - you can zoom in and swap between pages much more easily that by just using a PDF reader.