Restoration and Roofbreakers in Rwanda: The Spring 2023 Vital Link newsletter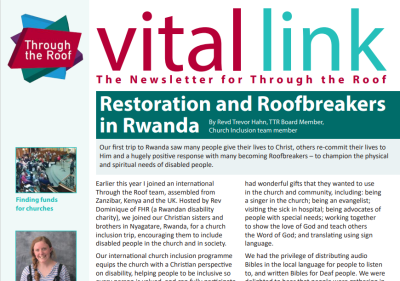 Welcome to the Spring 2023 edition of the Vital Link newsletter.
Download your copy to:
Read all about our church inclusion trip to Rwanda
Find out about upcoming online events
Hear about 2023's Disability Awareness Sunday plans
Learn about upcoming international mission trips, holidays, volunteering opportunities, and much more.
Please contact us on 01372 749955 (or email info@throughtheroof.org) to get a copy in any other format.
Or read it onscreen here with the Joomag viewer...