Churches Inclusion in Rwanda -- blog four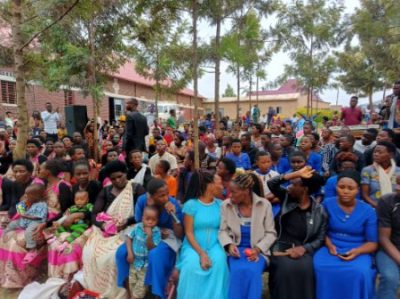 Sunday 22nd January
This Sunday again we met in church. Pastor Trevor and Evangelist Enos attended the 'The Reformed Baptist Convention Church'. The place was full, probably in excess of 300 attended, which was lovely to see and it was a delight to see how all people of all ages were included, valued and were able to participate, in particular the deaf choir. Evangelist Enos spoke briefly talking on Psalm 27 about the Lord being our light and salvation, renewing our mindset to line up with the Word of God, to live obedient and humble lives to see us take hold of the promises of God because what the bible says never expires. Pastor Trevor then spoke on Daniel's friends Shadrach, Meshach and Abednego, their refusal to bow down and worship the golden statue, and the need to be faithful, humble and maintain a fear of the Lord for when we do God will use us to bring transformation. Both messages were well received.
Pastor Davis preached at the Miracles Centre on Exodus 33 about needing to experience God's glory so we can express His compassion, mercy and grace in our lives and know His shelter and protection and again his message was very well received.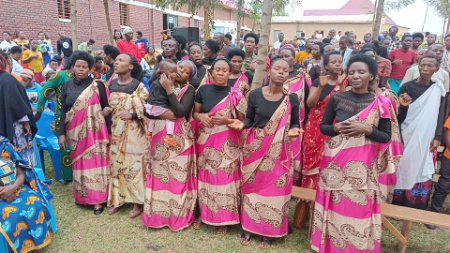 In the afternoon we had a second crusade outside the church. Again, many people attended and we had a wonderful time of praise and worship. Again, a number of choirs sang for us and a deaf choir singing, using sign language, continues to be a tremendous blessing and such a positive example to us all about inclusion and the gifts people have. It continues to be a privilege to be part of a congregation that clearly loves the Lord, are full of joy and were so committed to including people especially all the children and those with special needs. The TTR team have been so blessed through the church's welcome, love and ministry. Pastor Davis preached on 'God the builder and repairer' and that God is calling us so His temple can be built in us. We need to allow God to build and repair us just as the wood and stone were fashioned before being used to build the temple. Pastor Davis issued an altar call for people to come and be built and repaired to repent of their sins as there is no salvation or repentance of sin when we get to heaven. The time is now. Many responded to the call. Praise God.
The leaders in pastoral charge were also prayed over and received prophetic words. God is so good.
Again this has been another time of tremendous blessing and fruit borne for the Kingdom of God. God continues to move powerfully in all the sessions and events. What a mighty God we serve. We give Him all the glory and look forward to God doing even more in the coming days.