"My Candle Has Been Lit Again" - The Winter 2021 Vital Link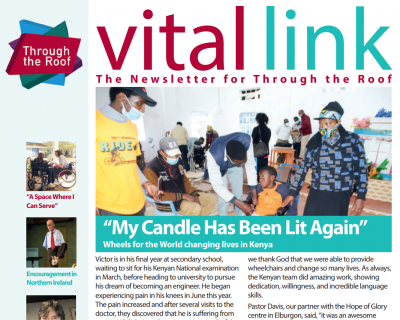 Welcome to the Winter 2021 issue of the Vital Link newsletter. This issue contains stories from our supported wheelchair distribution in Kenya, a report from our fantastic online event with Jonathan Bryan from 'Eye Can Talk', details of upcoming plans for 2022, plus much more.
Follow this link to download this issue as a PDF (0.5 MB file).
The Vital Link is also available in print, CD, in large print, and in Braille. Please contact us if you'd like one of those formats.
You can also view the PDF in the JooMag viewer, which offers easy zooming and page scrolling...