"My Candle Has Been Lit Again" - The Winter 2021 Vital Link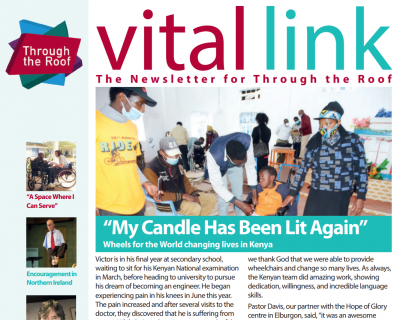 Welcome to the Winter 2021 issue of the Vital Link newsletter. This issue contains stories from our supported wheelchair distribution in Kenya, a report from our fantastic online event with Jonathan Bryan from 'Eye Can Talk', details of upcoming plans for 2022, plus much more.
Follow this link to download this issue as a PDF (0.5 MB file).
The Vital Link is also available in print, CD, in large print, and in Braille. Please contact us if you'd like one of those formats.
You can also view the PDF in the JooMag viewer, which offers easy zooming and page scrolling...

Enabling Disability Ministry in Northern Ireland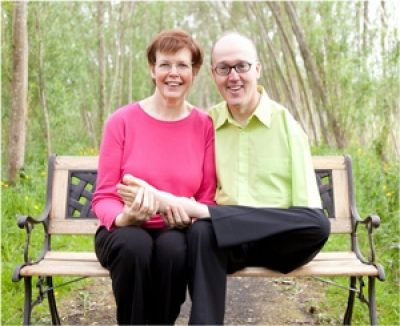 Ballymena resident, Brian Gault MBE, who was born without arms, will share his journey of faith and disability at an online event for Christians across NI.
Brian's uplifting message will tell how God guided him to help others around the world, which is told in full in his autobiography, 'Look, No Hands!'
Hosted by Christian disability charity, Through the Roof – named after the Biblical account of Luke 5 – the event on 22nd January 2022 aims to connect those with a heart for disability ministry in Northern Ireland.
Brian will enthuse those who attend the Zoom event and encourage the Church to fulfil its calling to be a welcoming place where disabled people can belong and participate as equals in God's kingdom.
The charity will also highlight their free resources, training and support – available to anyone who signs up as a Roofbreaker to champion the needs of disabled people in their church or ministry. The 90-minute event is free to attend, but pre-booking is essential to obtain the Zoom details, which can be done by following this link.
"We Need To Show Another Way"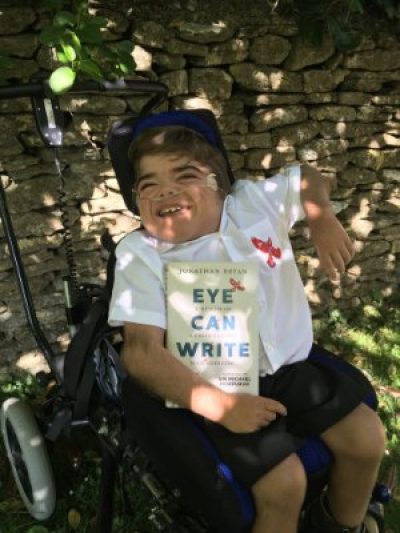 At a recent online event Jonathan Bryan, who communicates by using eye movements only, encouraged us all that, "As a church community we need to show another way from the norms of society, where disability is often begrudgingly accommodated."
Jonathan communicated every word of his powerful presentation, although it was physically read by his friend, you can watch it by following this link.
At the event, hosted by Christian disability charity, Through the Roof, Jonathan shared some of his incredible journey from being unable to communicate to being freed to express his innermost thoughts and perspectives on life and faith, using eye movements alone to communicate via a specially designed spelling board.
He is used to the many disabling factors in society, and church life, that limit his full participation as part of God's family – although his own church and youth leader intentionally involve him in the planning and decision-making of activities which affect him.
Still only aged 15, he has published a book, 'Eye Can Write' and established a charity, 'Teach Us Too' calling for all children to be given the opportunity to read and write, regardless of their perceived ability.
One delegate enthused: "Jonathan showed us that although he is profoundly disabled, he is also profoundly able."
Through the Roof CEO, Tim Wood said, "Jonathan's presentation is highly recommended viewing for those committed to enabling disabled people to be part of church life, and absolutely essential for those who aren't!"
'Roofbreakers Reaching Out' - Join us on Zoom on the 20th November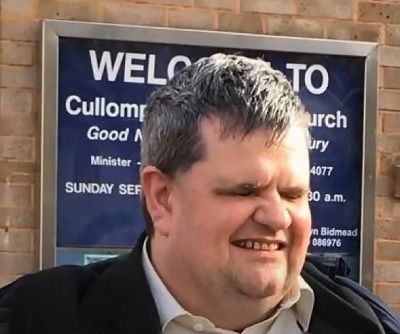 We're bringing together all Roofbreakers across the UK and all of our Roofbreaker Networks for
'Roofbreakers Reaching Out', a free online event on Saturday 20th November 10.30am - 12.00 on Zoom
We look forward to hearing from Revd Glen Graham, a Baptist minister with personal experience of disability who is one of our Roofbreakers. Glen is involved in a Roofbreaker Network and is passionate about spreading the disability inclusion message to churches and Christians everywhere!
Whether you are currently part of a Roofbreaker Network or not, you are invited to join Roofbreakers from across the whole of the UK. Follow this link to register. Please let us know if you have any access needs when you sign up.
Together we can make a difference... This event is open to all Roofbreakers or people interested in becoming Roofbreakers. Please pass the information on.
Be encouraged!

Learn new ideas from meeting other Roofbreakers across the UK
Discuss working together with others near you or with similar experiences