Eye Can Make a Difference - Online Event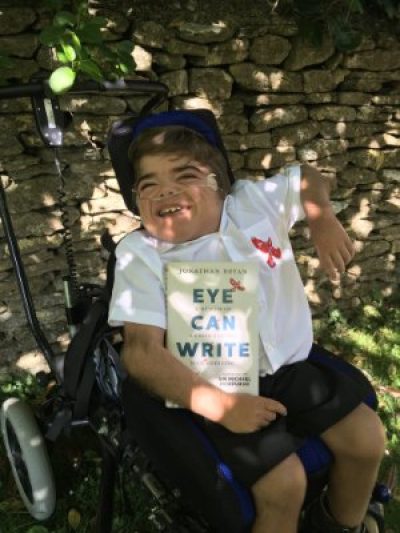 An online event with disabled teenage author, Jonathan Bryan
Join us on Zoom on October 16th for a wonderful opportunity to hear from Jonathan.
Follow this link to register and join us on the day.
Jonathan is the author of a highly-acclaimed book, 'Eye Can Write', which tells his powerful story of communicating through eye movements only. Jonathan, who has profound and multiple disabilities, shares how his life is fulfilled through his Christian faith, his family and friends. He is a disability activist and founded 'Teach Us Too' - a charity advocating for all children to be taught literacy, regardless of their label. Find out more at www.eyecantalk.net.
We are thrilled to have Jonathan joining us for this event. Come along to be inspired and encouraged by what he has to share.
There will also be opportunity for some questions and answers, and time in smaller breakout rooms too.
This event is free of charge and open to everyone. Follow this link to register, email us on info@throughtheroof.org, or message us on FB to find out more