Tanzania 2019 Preparations-- Churches Inc and Wheels for the World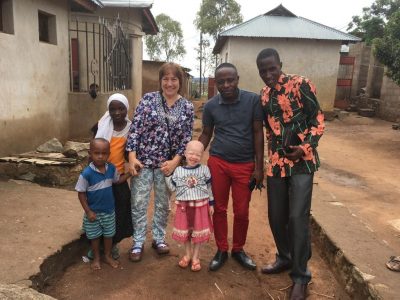 From the 20th to the 29th October, two teams -- one from Churches Inc, and one from Wheels for the World -- will be hard at work in Tanzania. We'll be bringing you all the stories and details of what they're up, the people they're meeting, and the lives they're changing just as often as the internet connection allows. Two members of the Wheels team, Susan and Philip, are already on site, making preparations and meeting up with contacts. Here's Susan's update on day 2 and 3 of their work ...
Day 2: We saw the original rooms that were to be for training disabled people in work skills like sewing and making shoes. The government have reclaimed this land and have provided new land but it will cost about £8,000 to complete 2 rooms. One for training the disabled people. The second room will be for them to work in and earn a living and to provide. Income togrow the project supporting growth of the programme. The old site has buildings, tables, and several areas with foundations laid. Broken rocks and new bricks can be used on the new site when funds allow.
We met a minister, Alex, and later attended church with him. Pastor Shadrack is seeking to work with many Pastors and Imam to promote care of and inclusion of disabled people.
Day 3: Home visits. We met Esther, who has Albinism. She will receive protected transport, get sunglasses and advice for her mum. We also met Magdalene, paralysed for 10 years waist down. Trying to assess how practically a wheelchair can be used with surrounding rocks on pathways and steps. One of her daughters has given up study to care for her, she was busy washing when we arrived.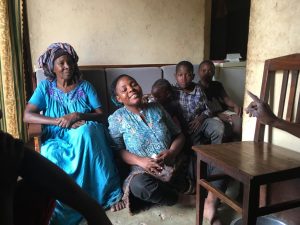 One Mum shared how her 9th child was born healthy. At age 2 she had contracted polio, and now cannot use her right hand easily, not her legs. Whilst missing primary school she studied and became a tailor/seamstress. She remains in a cross-legged position. She hopes she can have a wheelchair and when the project training disabled people begins, she will be able to be a teacher.