Churches Inc in Ukraine 2019 -- Day 5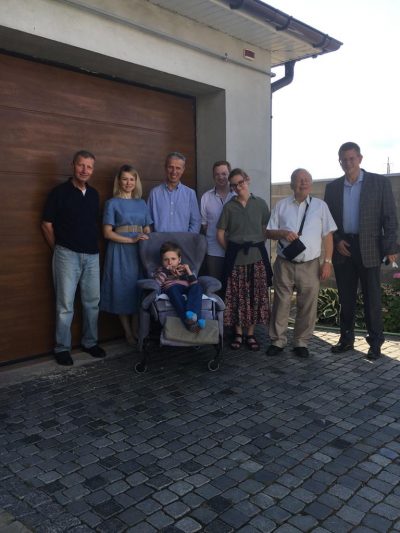 The Through the Roof Churches Inc team are hard at work in Ternopil, Ukraine until the 13th August. Please keep praying for the team, as they bring a message of encouragement and inclusion to the area. We'll bring you updates on their work as often as we can. Thank you for all your support!
Day 5 -- Sun 11th
Today, Mike & Edith attended 'Jesus Christ Church' and saw an excellent example of Church inclusion. There were many people there with disabilities fully engaged in church. This is the result of the church actively going out to visit people and collect them on a Sunday. A man with cerebral palsy who lives in the countryside and finds it very difficult to leave his house loves the fellowship and said, 'I look forward from this Sunday to next Sunday'.
Mike shared the story of the man being lowered through the roof and shared the Gospel.
Trevor, Kerry and Phil first attended New Life church and shared testimonies. Then we visited Grace Church where we met Volodymyr and his family including Zechariah who has a lot of care needs but he is loved by his parents and the church and Volodymyr says, 'he is the reason for the season'. So many people with disabilities in Ternopil have been blessed as a result of his life.
We have been blessed this week and thank God for what we have seen and heard.