Churches Inc in Ukraine 2019 -- Day 4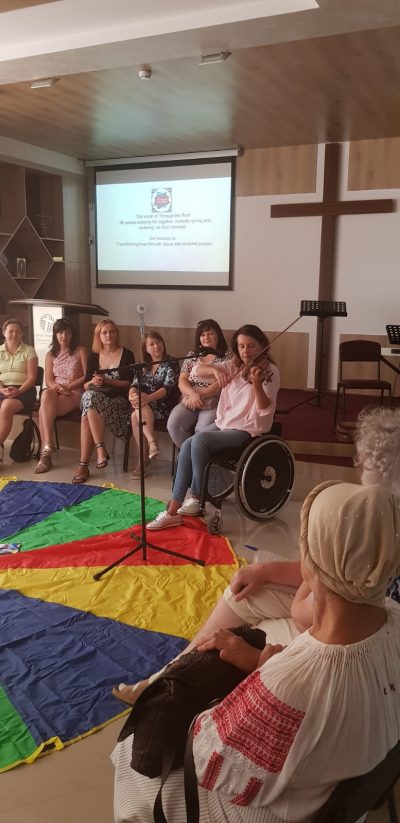 The Through the Roof Churches Inc team are hard at work in Ternopil, Ukraine until the 13th August. Please keep praying for the team, as they bring a message of encouragement and inclusion to the area. We'll bring you updates on their work as often as we can. Thank you for all your support!
Day 4 -- Sat 10th
Today we held the workshop titled 'workshop of ideas'.
First, we demonstrated how we might include everyone in a signed Prayer in BSL where everyone can join in.
We talked about the different stages when finding out you or you child has a disability and how it feels initially like a loss but can also bring much joy. We also demonstrated the story of Jesus calming the storm using a parachute.
People were asking questions about things in the UK, such as supported living and day centres.
The group also shared their experiences with one another and Mike spoke a little about his advocacy work and the impact it can make in communities and in the wider field.
We had a lovely treat as one of Volodymyr's friends came and played the violin beautifully for us. She also shared her story of how she fell out of a tree and injured her back resulting in paralysis. This eventually led her to the living Christ. People often ask her why doesn't God heal her and her reply is 'One day when I meet the living Christ she won't need the chair, but knowing him is the most important thing.'