Churches Inc in Kosovo 2019: Day 3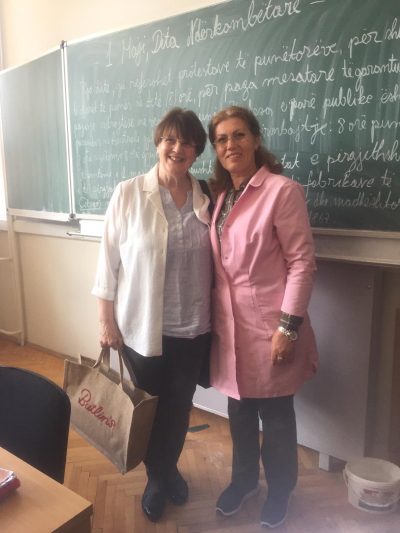 The Churches Inc team are hard at work in Kosovo from the 29th April to the 6th May, bringing a message of inclusion for disabled people, and working with the church and leaders there to help communities welcome, encourage, and support disabled people. Please pray for them on their trip - we'll bring you blog posts from them as often as they're able to send them through. Here's the post from Day three of their trip...
Had a good morning at Prizren Handikos. About 30 people including staff. Very receptive of our visit. Good range of ages and disabilities. They shared openly about the issues they face, both physically and socially. More wheelchairs are definitely needed, especially for a young Six year old disabled boy who has no way to get to school other than mum carrying him on a bus. Another lady said her independence was hindered by poor roads from her home to the shops. She needed a proper pathway for her wheelchair. Two ladies had electric wheelchairs from Turkey but they are expensive.
We spoke about supporting each other and the great need for respite care which is non existent as no one wants to volunteer help but want to be paid for their services. We feel this is an area the church could be involved in. We hope to speak with pastors about this. Weather very warm today - lovely! It has been chilly up til now.
Tomorrow we visit the Handikos centre in Gjakova and a support group for deaf and blind people in the afternoon.
Thank you all for your prayers.