Churches Inc in Kosovo 2019: Day 1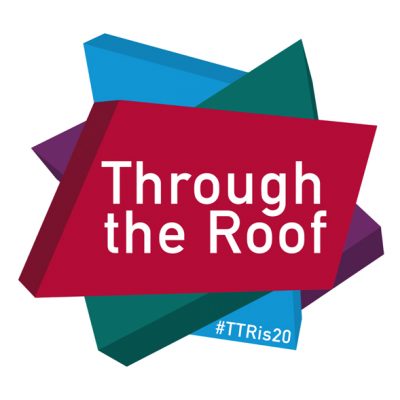 The Churches Inc team are hard at work in Kosovo from the 29th April to the 6th May, bringing a message of inclusion for disabled people, and working with the church and leaders there to help communities welcome, encourage, and support disabled people. Please pray for them on their trip - we'll bring you blog posts from them as often as they're able to send them through. Here's the post from Day one of their trip...
Tuesday
We've had a busy day with 5 family visits. We learned that today's plans had changed so Ray arranged for us to visit several people.
We began this morning with Dr Grezda Ilir, a psychologist in a local hospital. He works with drug addicts and people with depression. He told us that the government has no programme for drug prevention so he felt his work has little or no support as he was only able to give his patients medication until it ran out. Many go back into drugs soon after.
Our second visit was to a Roma family. Mum in the home with her 2 adult daughters, son, wife and 4 children. Her husband had died. The 2 daughters were both deaf and one partially sighted with additional needs. We took a food parcel and were able to leave some cash for further medication for the daughter. Ray was going to make a follow up visit. We felt this was a good contact and believed the family was encouraged by our visit.
Our next visit was to a lady from the church who invited us to come. We took a food parcel.
Next we went to Granita's house. One of our young interpreters whose father and grandfather had just died. They were all in their 40 day traditional mourning period. Again we were able to encourage with food and an invitation to church on Sunday. (Ray built their house 2 years ago).
Lastly we visited a Christian physiotherapist who treats Christians for free. He was interested to hear about the work of TTR.
We very much feel that we are in God's hands and are learning to be flexible with all the changes in arrangements.
Showing God's Love in Lagos -- The Spring 2019 Vital Link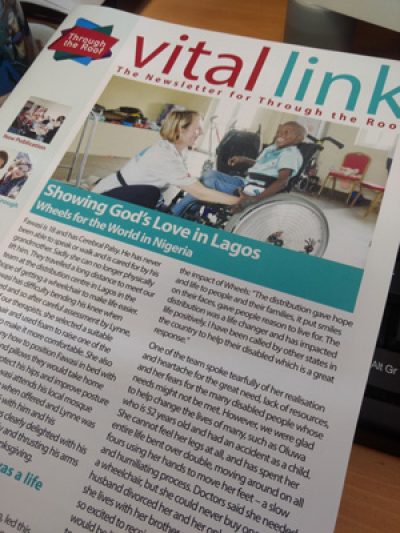 The Spring 2019 Vital Link Newsletter is now available for download--it's full of stories about the Nigeria distribution, our new staff members, a new publication ('A Church that Cares'), and much more. It also contains a product order form.
Or click on the cover image below to read the Vital Link online using Joomag - you can zoom in and swap between pages much more easily that by just using a PDF reader.