Wheels to Nigeria 2018: Day Two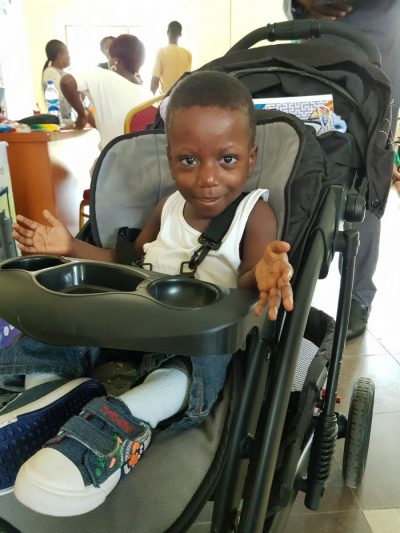 A Wheels team of ten people are hard at work in Nigeria this week - they'll be there from the 14th to the 24th November, and we'll bring you stories from their trip as often as the internet connection allows. Please keep praying for them as they work!
At 9am today the team arrived at the Distribution site to find many people already waiting for their wheelchairs in the already blazing hot sun. We quickly organised the process and invited them into the lovely air conditioned hall. There were numerous complex cases many of whom were children. The love and compassion of Jesus was clearly visible through the team as they worked tirelessly and meticulously, and without concern for their own discomfort to see that every disabled person who came their way received a mobility device, a Bible, and an opportunity to hear the gospel. Later on in the day one of the team tearfully spoke of her realisation and heartache for the great need, the lack of resources, and the number of disabled people whose needs might never be met.