Churches Inc in Sierra Leone 2018 - Day 3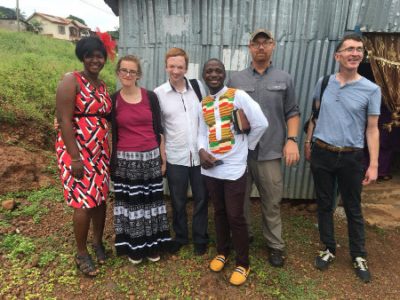 Through the Roof has a Churches Inc team in Sierra Leone for the next ten days. They'll be bringing a message of inclusion for disabled people, and working with the church and leaders there to help communities welcome, encourage, and support disabled people. Please pray for them on their trip - we'll bring you blog posts from them as often as they're able to send them through. Here's the team's report from the third day of the trip.
Today we joined Pastor Jonathan for Sunday worship with his church where we were really welcomed and shared a fellowship lunch. Pastor Jonathan has been speaking with many other pastors to urge them to help reduce the stigma attached to disability in their communities. He speaks very passionately about this. We are thankful for his positive example and pray that more and more pastors will catch his heart.