Churches Inc in Sierra Leone 2018 - Day 1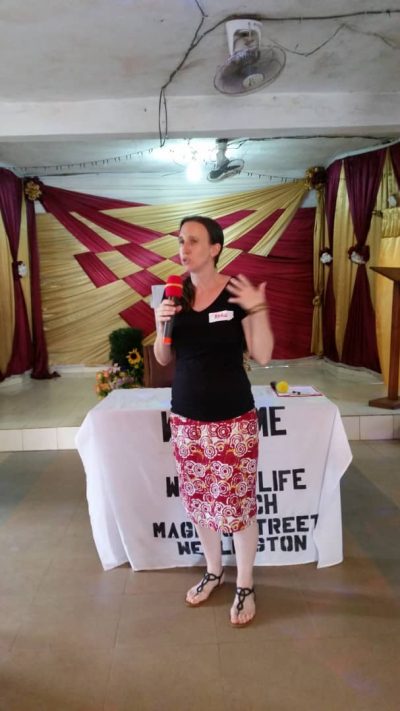 Through the Roof has a Churches Inc team in Sierra Leone for the next ten days. They'll be bringing a message of inclusion for disabled people, and working with the church and leaders there to help communities welcome, encourage, and support disabled people. Please pray for them on their trip - we'll bring you blog posts from them as often as they're able to send them through. Here's the team's report from their journey, and the first day of presenting events.
We had a smooth flight to Sierra Leone. After a choppy ferry ride in the dark, which felt a bit like a theme park ride, we arrived in Freetown. On Thursday we met Anna's dedicated team who have been working hard to prepare for our events. On Friday, we had our first leader's event with 40 pastors. The program was a mix of bible teaching sessions, personal stories, and reflection. There was a very positive atmosphere where the pastors showed a lot of willingness to listen and to engage in discussion groups. Sahr Yillia, a disability advocate from Sierra Leone shared his story of becoming blind through measles and having to move from village to village for his own protection because he was blamed for any misfortune in that community. Sahr challenged the pastors, saying that "negative traditions have destroyed what God has made...some ministers have labelled disabled children as responsible for your poverty. I have witnessed children being burned or thrown into the bush". We asked questions such as "what can you as a local church leader do?" Responses included preach Christ to them, show much love, tell them they are made in God's image and to accept themselves, and take the church to them.