Churches Inc in Tanzania: 6th to 16th June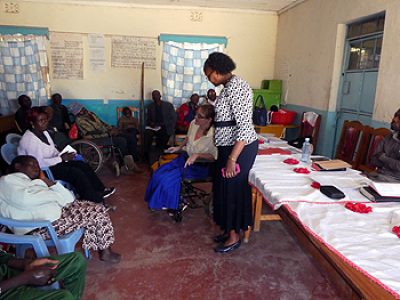 Janet, Abi, Katie, and Shaun are travelling to Tanzania to deliver and support Churches Inc leaders events and workshops. Our Churches Inc. programme equips the church with a Christian perspective on disability, helping them to be fully inclusive so everyone is valued. We'll keep you up to date on what they're doing as often as the team are able to send any details back to us. Please do pray for a safe trip, for a receptive audience, and for a real change to the lives of people in Tanzania.
(Photo shows part of a training event from the Churches Inc trip to Kenya early in 2018 - we'll update with a Tanzania pic as soon as we get one).