Roofbreakers Assemble! Spring 2018 Area Networks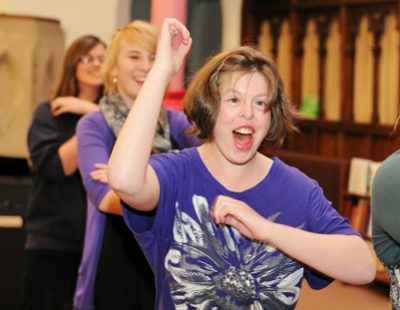 Our Roofbreakers share a common heart to enrich the church through being a 'bridge' – enabling disabled people to belong and contribute to church, and help church fully involve disabled people. As part of their mission, we encourage Roofbreakers to get together in local networks to share ideas and support each other. These Area Networks are a safe space for people with a common heart to share experience and progress, learn new ideas, update, encourage and pray for each other. We've got two coming up who'd be very happy to hear from anyone local who's interested in attending...
Shrewsbury Roofbreaker Network
17th February at St Peter's Church, Monkmoor Road, SY2 5BL
For more info or to register, please contact Phil Ramsbotham on pramsbotham.t21@btinternet.com or 01743 240465
Bristol and Bath Network
The Bristol and Bath Network are also meeting on the 17th February at Saltford community Church, 30a Norman Rd, Saltford, Bristol, BS31 3BH
11.00 am-12:30pm
Contact: Abi – Abi.prior@hotmail.co.uk
Lancashire Roofbreakers
24th February at St Andrew's Church, Leyland, PR25 3EL
Lorraine Innerdale from the Good News Group will focus on the Deaf church and teaching a few BSL signs. For more info or to register, please contact Lynn at includedbygrace@talktalk.net
Edinburgh Network
Tuesday 6th March. Contact Claire on the@wislons.fastmail.co.uk for more details.
Leicestershire Network
Also meeting on Tuesday 6th March. Contact Mike at miketownsend@talk21.com to find out more.