Wheels in Kumi, Uganda (14.06.17)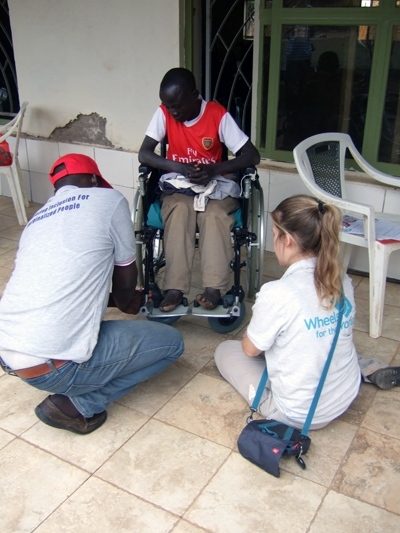 Our team are now on the way to Kumi, Uganda, for a ten day Wheels for the World distribution working in partnership with Elspeth Robinson and Kumi Hospital. The team, led by Rob Dalton, will be fitting wheelchairs and other mobility aids to disabled people around the area. We'll be sharing pictures, videos, and stories just as often as they get the time and internet connection to send them back. Please do pray for the team - most of whom are travelling today, with a few already in-country - for safe travels, and good health, and for the preparations for the work.
(Photo taken from a previous trip to Uganda - we'll have up to date ones up soon).