Wheelsblog (Kimilili 2017)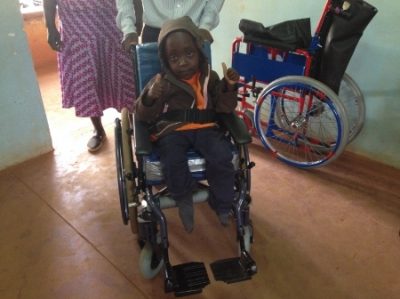 There's a great Wheels for the World team hard at work in Kimilili from the 8th to the 17th February - we'll be putting up stories and blogs from the distribution as often as they get the chance to send them through.
Travel:
Hurray! After over 16 hours of travel overnight with almost no sleep the team arrive in Kimilili safely.
While stopping at the equator some team members had a chance meeting with Hugh Dennis and other comic celebs out here for Red Nose day 2017. The team had a chance to share with them about the work of WFTW and chat.
Now for much needed sleep! First day of distribution tomorrow.
Day 1:
So! What an great start to the distribution. We saw just under 30 people for the first day. The team were brilliant. Everyone hit the ground running and we're helped greatly by your prayers.
One of the pastors here told us most of the people we met today never go outside- because they physically have to be carried by several people. Now they can be moved easily and some can self-propel and move with independence.
We are looking forward to tomorrow. God is at work here and it is our privilege for him to work through us weak people to accomplish eternal things.
Day 2: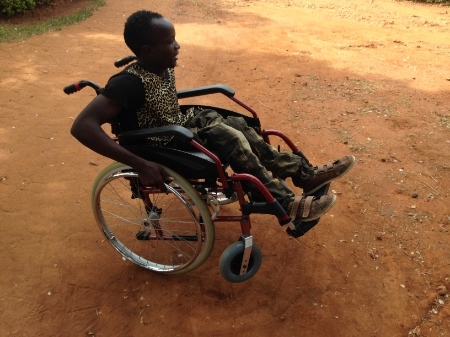 Today with another amazing day with a great team. One gentleman crawled in...not to crawl out. He was very happy.
We had a young man, 'George' who had previously raced wheelchairs in Europe. However he had been promised a day chair when he returned to Kenya, which never materalised. One of our team Andrew, who's son in the UK is an active wheelchair user, was able to work with this man to find the chair that would best suit his active lifestyle. As soon as he got in each chair to try it out he was off!! The front two wheels barely touched the ground as he did spins and bounced over sets and tough terrain. After many tries the right chair was found.
Charities keeping promises is a big deal out here. Am thankful that we work in one that promises, then in God's grace delivers.
Dan, our pastoral support on the team had opportunities to talk to recipients. One man called 'Gregory', a church youth leader was not going to let his disability stop him! Receiving a chair, he asked for prayer to inspire young people and make Jesus known to them. Amazing.
Tomorrow is Sunday. The team will split up and visit different churches then visit the local mission hospital in the afternoon.