Day 6 - Monday (Wheels in Elburgon 2016)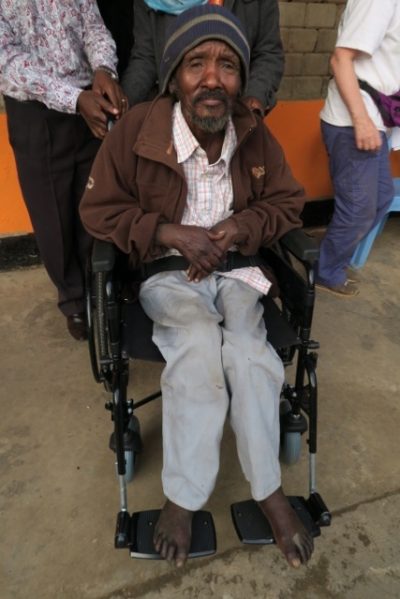 Wheels for the World are working hard in Elburgon, Kenya until the 10th September 2016 - follow their journey with our regular blog updates.
After breakfast we meandered through the town to the Distribution Centre to set up for the day. Due to a thunder storm the previous evening there was no electricity. This gave Roy, our Techie an opportunity to improvise. About 36 people were seen throughout the day and into the early evening. People left with smiles on their faces. The elderly gentleman in the brown cap suddenly proclaimed the goodness of God as he sat in his new wheelchair repeatedly shouting 'thank you Jesus'.
As it grew dark the mobile phone torches emerged providing ample lighting to see the last seven or eight clients, the last of whom were seen after 8pm. The team retired to the hotel in time to see the electricity come back on, and to eat a well-deserved supper around 9.30pm.