Day 3 - Friday (Wheels Elburgon 2016)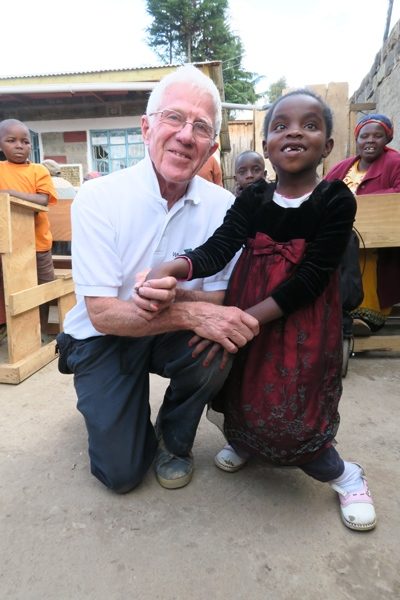 The team was excited as at last we were ready for work, having taken two travelling to the Hope of Glory Centre in Elburgon, which was founded by Pastor Davis in 2013. He has worked extremely hard to raise the awareness of disability issues within his community and the wider area so many representatives from local government, social and medical services were invited to come and learn about his work and officially launch the Wheels distribution.
We were introduced to the team from Elburgon and soon everything was ready for the first client to register and wait in the compound for a therapist to come and assess their seating issues. We registered 53 clients and distributed 25 wheelchairs and buggies and 18 pairs of crutches or walking aids. Unfortunately some clients left before being seen, as with only 2 therapists seating we did not finish until 8.30 in the evening. However, there were many lives transformed and people delighted that they would no longer have to carry family members who would now become integrated members of their community.
Last time Roy visited Elburgon he met Esther, who needed corrective foot surgery, so he was delighted to see her again and watch Gunn give her a rollator to increase her independence at school. She would no longer need to be carried – what joy!
People come in many forms of transport and Stanley arrived wheeling a hand tricycle. He had polio as a young child and wears a caliper, but as he gets older his leg is so painful that he sometimes needs to take it off so cannot go to work. He was therefore given a wheelchair and is now able to get around regardless of his medical condition.