Briefing on the EU Referendum from a Disability Standpoint (Ros' Blog)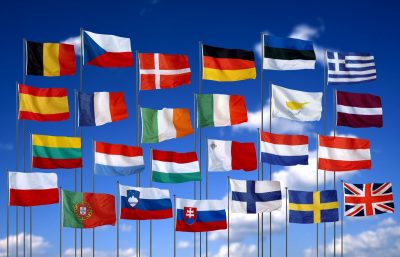 It is a little over a month to the EU referendum, and I suspect I'm not alone in thinking that the standard of content of the debate has been dismally low. There have been ever more extravagant predictions of disaster from both sides. I almost expected the Prime Minister to end his speech the other day, like Private Fraser from Dad's Army, with a macabre "We're all dooooooomed"! At the same time, the Leave campaign has portrayed a Britain that remains in the EU as an eviscerated state with no sovereignty, overrun by European migrants, conveniently forgetting that Britons in the EU claim more in benefits than do citizens of other EU countries in Britain.
So how do we find any accurate information, or at least informed opinion? And in particular, how do we know what will be the likely effects on disabled people of leaving or remaining in the EU? And finally, how as Christians should we be praying for the outcome of the referendum?
I have spent some time researching online how disabled people are likely to feel the impact of the result, whichever way it goes. And, as with most aspects of this debate, there is little out there other than biased and largely uninformed speculation. However, among all this some people are making a few good points, although of course none of us can truly predict with any accuracy what the effects will be for the disabled citizens of our nation; only time will really tell.
Through the Roof is a strictly non-political organisation. We have no interest in supporting any particular political party, nor in taking sides in the referendum debate. But we can play a useful role in setting out the salient issues on both sides of the argument which will affect our supporters. To that end, here are some of the better thought out arguments I have come across.
In favour of remaining in the EU
I have found the following facts which are relevant to disabled peoples' interests, and which would favour remaining in the EU:
And I have found the following reasonably well informed opinions which favour remaining in the EU from a disability standpoint:
In Favour of Leaving the EU

I have found the following facts which would favour leaving the EU:

And I have found the following reasonably well informed opinions which favour leaving the EU from a disability standpoint:







How should we pray?

So there you have it. A variety of facts and opinions from both sides of the debate, which we hope will help you to make up your mind. But thankfully, as Christians, we are not reliant on our own ability to work out what we think is best. We have a source of wisdom in the person of the Holy Spirit indwelling us, and we can trust Him to guide us as we make our decision prayerfully. What should we pray for? The Church of England has published a prayer to help us focus our intercession on the things which should matter most to us20, and this is a good place to start.

The debate among politicians and in the media has mainly been focused around the issues of economic prosperity and national sovereignty. But for Christians, as important as these things are, they cannot be the main issues that motivate us. Our concerns must be, as God's concerns are, what makes for peace21, for individual human flourishing22, for social justice23, for God's kingdom to come and His will to be done24, and for conditions to prevail in which the Gospel can spread25 and in which we will begin to see the coming of that Kingdom and that King of the increase of whose government and of peace there shall be no end26.

---

Footnotes