Wheels in Kenya 2016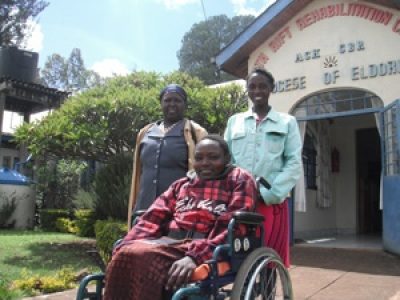 A Wheels for the World team are hard at work in Kenya from the 17th to the 27th February, distributing chairs, walking aids, vital training, and physiotherapy to disabled people in rural Eldoret.
Good news...
After travelling all day to get to our team, on the back of several motorbikes one man received a wheelchair, accepted a Bible, and voluntarily gave his life to the Lord. Praise God. Keep up with daily events, and stories of the lives changed during the trip, by following the team's blog (connectivity allowing), follow this link to find out more. Thank you for all of your support and prayer!