Beauty in Decay (Ros' Blog)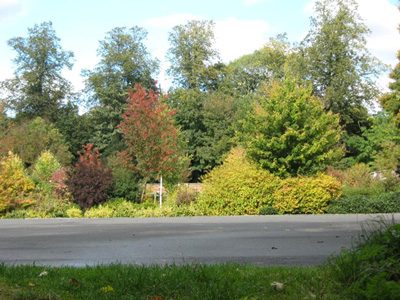 I have just come back from a week's holiday in the North Yorkshire Moors. The weather has been glorious and I've divided my time between reading and walking in the stunning North Yorkshire countryside. I haven't needed a coat – in fact, if it hadn't been for the varied hues of the trees I could have thought it was early summer, not October.
And this got me thinking. The trees can be truly spectacular at this time of year, especially in the golden autumn sunlight, but the reason for their beauty is that something is dying. The vibrant tapestry of colour is in truth a symptom of decay. And yet, within the manifestation of death is the secret of life, because these leaves as they fall to the ground and decompose, becoming subsumed into the soil, will provide the nourishment that ensures the ongoing life and health of the tree from which they fell.
How typical of God, to take something that is dying and clothe it in beauty! There is a parallel here to the way in which He works in our lives. This is true for everyone who follows Jesus, but perhaps it is more explicitly experienced and understood by those who live with physical weakness and disability, particularly those whose conditions are degenerative, for whom weakness is a progressive pathway.
Paul, with his painful eye condition, understood this well: "Therefore we do not lose heart, but though our outer man is decaying, yet our inner man is being renewed day by day. For momentary, light affliction is producing for us an eternal weight of glory far beyond all comparison, while we look not at the things which are seen, but at the things which are not seen; for the things which are seen are temporal, but the things which are not seen are eternal." (2 Corinthians 4. 16-18, NASB)
Like the tree divesting itself of its summer foliage, our bodies are in a gradual state of decay – this is the part we can see. But, just like the unseen microbes which bring about the eventual decomposition of the leaves, turning them into nourishment for the life of the tree, there is something going on in us unseen, something of the Spirit of God which is refining us and making our inner self more Christlike. It's not for nothing that the English word humility derives from the Latin word for the decayed, organic component of soil – humus.
If we allow the outward decay of our bodies to work in us the character of Christ, not only will the germ of eternal life be doing its work in the depths of who we are, but, like the autumn trees, we will find that there is something very beautiful about the process.