Churches Inc in Mozambique 2015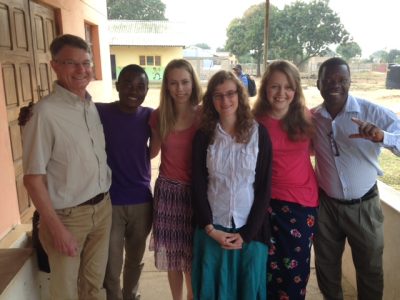 Our Churches Inc team visited Mozambique from the 14th to 24th August. The four-person team (Nigel, Kerry, Heather, and Jillian) trained local people in inclusion of disabled people from a Christian perspective, and worked with One Mission Society in the city of Maputo - you can find out more about our partners by following this link to their blog. The team sent back a few stories from the trip as it was going on - Follow this link to see everything from the trip so far...
Here, as part of some final reflections, Kerry writes about the workshops the team provided - we'll have more reports in the upcoming Vital Link newsletter.
'A participant shared about having a sister with learning difficulties. She cannot communicate easily with other people, so she becomes aggressive about getting things she wants. She shared how good it was for her to participate in the children's event and to see many happy children with disabilities who were playing and relating well with others. This participant was also given confidence on a home visit to encourage a lady with physical disabilities who isolates herself in the home to not feel embarrassed by her disability. To view it as normal the same as looking at any person. She encouraged this lady to come to church.'