Don't look down on me, look up to God (Philippa's Blog)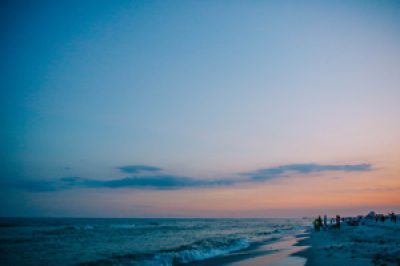 Ephesians 3:20 (New King James Version)

20 Now to Him who is able to do exceedingly abundantly above all that we ask or think, according to the power that works in us
One of the challenges I face in my life is travel. I am terrified of using public transport of any sort. Since marrying Will we have travelled together and while this doesn't solve the issue, it does help to have someone with me, though to say that I get butterflies in my stomach as we prepare to leave is an understatement. I would certainly never attempt a train or bus journey alone, as I have all too often experienced being left stranded on a station platform because the assistance hasn't turned up. I have never been one of those people who can just shout "help" at a passer by, instead I freeze with fear and panic! Give me a room full of people and I can talk and sing to them no problem, but stand me at a bus stop or station platform and I am completely tongue tied and turn into a shivering wreck.
Throughout my life, I have tried to do something about my fear of travel. I had mobility lessons at school, and after a break of a few years I am now having some more. but I still can only manage to walk around my local town without having a complete emotional melt down on the pavement. Give me a dirty house to clean, some washing to hang out, a song to learn or a child to look after and I am in my element, but say "let's go to your mum's on the bus today" and I'm gone. Will, like many blind people is a very independent traveller, and it really doesn't bother him to jump on a train to London or a bus to the middle of nowhere. I envy him that, especially when sighted people or even members of the blind community look down on me for my lack of independent travel, saying things like, I know a blind woman and she goes everywhere on the trains, I am sure if she can do it, you can." or "Well you only have to ask for help, it's no big deal." or even once, "It's because you didn't go to the right school." These comments, rather than being helpful and encouraging, just make me feel inferior like I am a lesser human being just because of this one thing I can't do.
I have struggled with this issue for years. but I have come to accept the fact that it may never change, no matter how many journeys I force myself to take. But there is one journey which I am happy to be travelling every day of my life. I do not travel alone on this journey, but my hand is held safe in God's and will be there for all eternity. He will never let me go anywhere alone and would never answer my prayers for help and guidance with the question "Did you actually book assistance?" I know that while myself and other people can only see my failures, all God can see is the blood of his son making me justified to stand before him. While other people focus on what I can't do, God is taking what I can do and using those things for his glory. God accepts anyone no matter what they have or haven't done, where they can or cannot go, and whatever disability or ability they have. All it takes is a heart that is truly sorry for its sins and really wants to come to him, and he will be with you for the rest of your life, where ever you go, whatever you do. All are equal in God's eyes.  If God wasn't with me, I wouldn't even be able to make it through the day, let alone make it out of the door to go travelling. So before you think about what you or someone you know can't do, take a long look at what God can do.