Elburgon Stories - Moses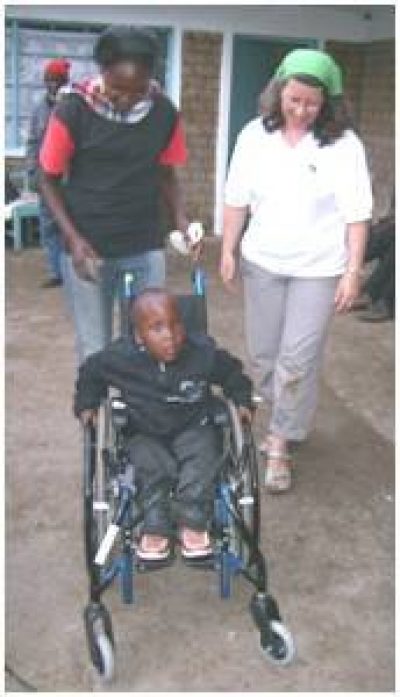 Moses Kamau
(Report by volunteer therapist, Carolyn)
Three-year old Moses lives with his extended family and has spina bifida leading to no movement or sensation below his waist. Moses had learned to sit in a small wooden chair with a 3-sided support and a foot rest, made by his grandfather.
We assessed Moses for a self propelling child's wheelchair - we had to shorten the seat base because he was very small.
We showed the family how to put the anti-tippers on / take them off the wheelchair so that on the flat ground Moses could learn to push himself safely, but in the market and at school he could be pushed over the bumpy ground.
Before he left the distribution centre Moses was already pushing himself up and down the compound - the family were delighted!
Tweet
!function(d,s,id){var js,fjs=d.getElementsByTagName(s)[0];if(!d.getElementById(id)){js=d.createElement(s);js.id=id;js.src="//platform.twitter.com/widgets.js";fjs.parentNode.insertBefore(js,fjs);}}(document,"script","twitter-wjs");