Nyeri Blog -- 23 November 2012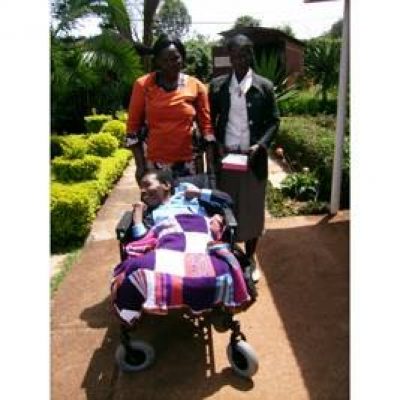 Today's blog post comes from Ruth Davey, part of the Wheels team in Nyeri. The picture is one of the first we've had back from this distribution.
As we near the end of this Nyeri distribution I feel a sense of gratitude and a bit of relief. The constant stream of people coming for help with their disability needs can be very challenging. We frequently have had to step back and pray for wisdom. We are out of our depth in another culture and cannot really understand. But I believe we have been able to help many and hopefully make a big difference to most.
We have got on well as a team and worked well together. The team at the Hospice have supported us generously, lovingly and professionally. The pastors have brought God's love and presence to clients and all of us working with them. Another distribution full of rich experiences and memories.
Follow this link to read all of our Wheels blog entries
Tweet
!function(d,s,id){var js,fjs=d.getElementsByTagName(s)[0];if(!d.getElementById(id)){js=d.createElement(s);js.id=id;js.src="//platform.twitter.com/widgets.js";fjs.parentNode.insertBefore(js,fjs);}}(document,"script","twitter-wjs");