Project Manager Alan to appear on TV...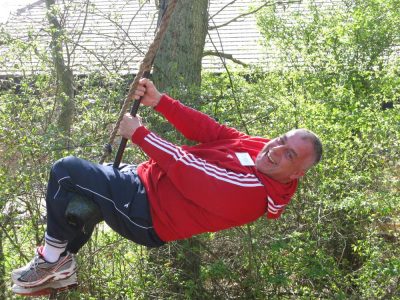 What role does faith play in sport? This is the question being posed by Channel 4's  4thought.tv in a series of short films this week.  Our very own Paralympian and Integr8 Project Manager, Alan Whetherly, will be featured this Saturday (4th August) on Channel 4, at 7.15 pm (immediately after the news).
Over 17,000 athletes from over 200 countries will be competing during the Olympics, and an estimated 4200 representing 150 countries at the Paralympics.  These sportsmen and women will represent a wide range of cultures and beliefs, competing within the strict rules and regulations of sport.
A handful of people have made short videos talking about the interaction between faith and sport - Please watch on Saturday evening and see what Alan has to say on this topic.
If you miss Alan's film appearing live, you can still view it at 4thought.tv and join in discussion on this interesting topic.
Read Alan's weekly blog by following this link to the Integr8 website.
Tweet
!function(d,s,id){var js,fjs=d.getElementsByTagName(s)[0];if(!d.getElementById(id)){js=d.createElement(s);js.id=id;js.src="//platform.twitter.com/widgets.js";fjs.parentNode.insertBefore(js,fjs);}}(document,"script","twitter-wjs");