Christian Athlete, Michael Starkey, Selected for the Paralympics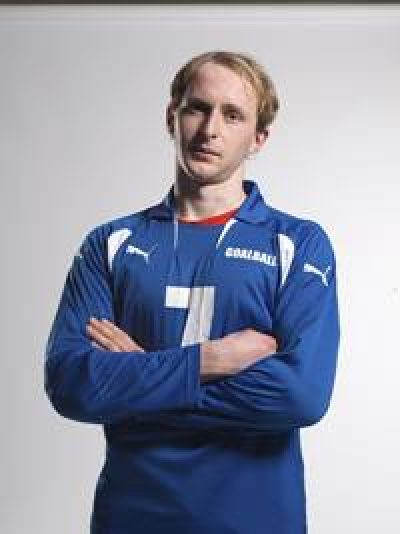 Equality has been restored in the Starkey household with Michael gaining selection in the Men's goalball team for the Paralympics. His sister Anna had already been selected for women's goalball (Follow this link to read about Anna's selection).
Michael said of his selection: "The Paralympics will be incredible and I intend to enjoy every second of it. There will never be another moment like this and I will cherish it. Anna has been a fantastic support for me and it will be very special for us to be there together. I'm not sure how much time we'll get together but we both feel so honoured to be a part of it.
"The news about making the squad was amazing. I feel so proud to have achieved that level of performance and get selected. It's all about having that desire to get better, to spend hours in the gym and on court looking for those improvements that could make the difference. That's all paid off and it is time to put everything into practice".
Having grown up in a Christian family, faith in Jesus has always been part of Michael's life. He feels that it is equally relevant to his sport. "My faith is an important part of the game. I try to pray before every game and give that game to God, to quietly affirm to him that what I am doing is for him and for his glory. I think if you ask the Holy Spirit to be with you, you have a strength that you can't have without him".
Michael Sharkey has a form of visual impairment called retinitis pigmentosa which means that he does not see very well in dark places. He is short sighted and can't drive. He uses a kind of CCTV with a camera that puts the book on the screen to read. His impairment affects him finding places or recognizing people's faces which take a bit longer. He works as a physiotherapist.
"I certainly do not blame God for afflicting me with a disability," says Michael, "it has been a blessing for the most part in my life. When I was younger I prayed for healing and that brought me to a place in my mind where I could deal with the fact that I was disabled and move on and make something of my life rather than wondering how on earth I was going to cope".
He has played goalball at international level since 2002 and is excited about the possibility of playing in a home Paralympics: "I remember the moment the announcement was made. I punched the air and shouted out in sheer joy while everyone else wondered what on earth I was doing!"
Please join Through the Roof in praying for Michael and Britain's other Christian Paralympians whose profiles we will soon be featuring on our website and Summer Vital Link newsletter. This information has been provided by teaming up with our friends at Verite Sport who promote a Christian presence in sport based on the teachings of the Bible.
Tweet
!function(d,s,id){var js,fjs=d.getElementsByTagName(s)[0];if(!d.getElementById(id)){js=d.createElement(s);js.id=id;js.src="//platform.twitter.com/widgets.js";fjs.parentNode.insertBefore(js,fjs);}}(document,"script","twitter-wjs");