Ghana 2011 wheelchair distribution update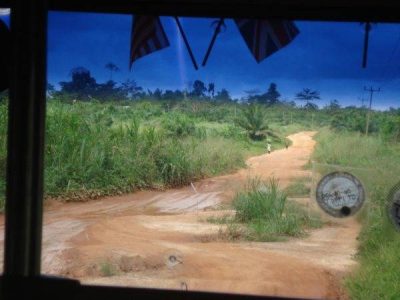 The Wheels team saw 87 disabled people during a long (13 hour) day yesterday, providing and fitting wheelchairs and other mobility aids as appropriate.   Today they've travelled (via Government school bus!) to another distribution site, Hohoe, and are expecting to be just as busy...
Communication is only by text, so we don't have any more information to share at the moment, but we'll keep updating the website and Facebook as and when we hear things.
Wheelchairs arrive in Ho, Ghana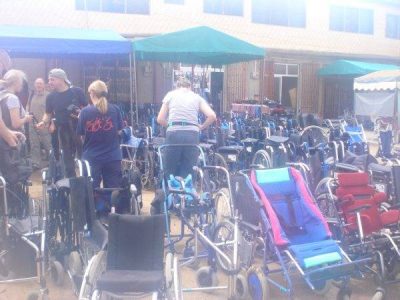 After a long wait for the container, our team in Ho are now unpacking and sorting the wheelchairs ready to begin distributing them.   The team will be working flat-out, having less than half the time they would normally have to see around 150 disabled people.
There will also be an official handover ceremony with media coverage of the team fitting the wheelchairs to the individuals.
Your prayers will be much appreciated as this work at last gets going.
Wheels in Ghana 2011 - update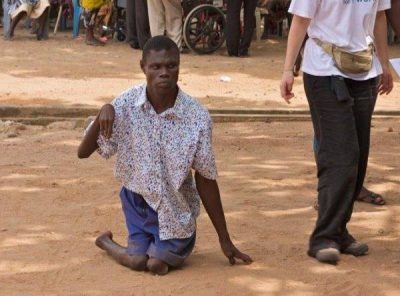 After much hard work by our Wheels team in the UK and in Ghana, the container of wheelchairs was finally released from port and is due to arrive in Ho late tonight.
The team are now busy assessing the disabled people awaiting wheelchairs, and three of the team have gone to visit six people in a home for those with leprosy.  Our seven volunteers are now getting ready for the challenge of doing eight days' work in the space of three!
The time in Ghana so far hasn't been wasted - in addition to meeting the President on their first day in-country, team member, Will, was able to speak to 5000 people at a convention, spreading our message of inclusion and raising awareness.
Ghana 2011 Wheels trip - latest news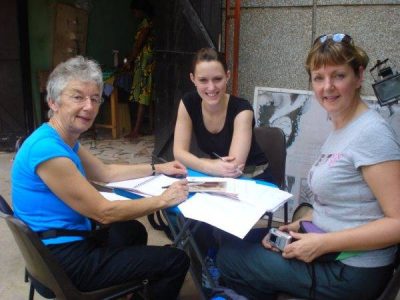 Our team of 7 volunteers arrived safely in Ghana last night, and today will be visiting the President of Ghana and speaking about our work (with tv crews present!).
The container of wheelchairs hasn't yet made it to the distribution centre at Ho - we'd be really grateful for prayers that this process will speed up, as the team are keen to get started.
The team will be based in a remote area and won't be able to blog regularly, but we'll continue to post updates here on our website, and on Facebook, when we hear anything.
Integr8 Videos from Guatemala 2011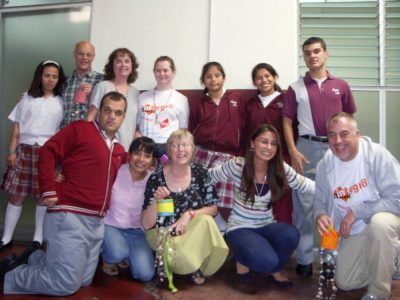 Here are a few videos from Integr8's mission trip to Guatemala in 2011.
The first clip is a selection of short moments from Integr8's 2011 trip to Guatemala. During the video, Alan talks about the work of Through the Roof and Integr8, there are inclusive parachute games and stories, Philippa talks a little about her own experiences, and Alice leads workshops on including disabled young people in education.
In the second clip, team member Alice leads a workshop on working with young disabled people in education as part of the 2011 Integr8 mission to Guatemala. This is just a section of the full workshop, but shows a few techniques for involving young people with a range of disabilities.
This next clip features a parachute bible story in Guatemala. Parachute bible stories teach bible stories in fun and memorable ways that are accessible to all. Great for learning stories, and as inclusive games.
The final clip demonstrates an inclusive game for use in classrooms and groups. In the first half, Integr8 team leader Alan teaches the game to teachers at the Vida y Esperanza school in Santa Lucio. In the second part, a group of students and teachers from the America Latina school take part in a game.
Company sponsorship for Wheels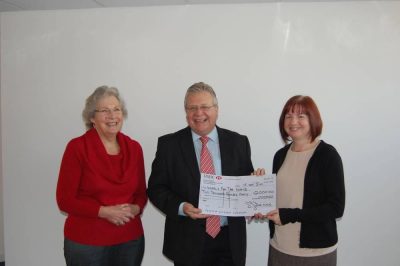 We are delighted to announce that Flowstore Systems Ltd will be helping to support our Wheels for the World programme. Staff, moved by images of disabled people crawling on the ground, have responded to the need for wheelchairs in Africa and will be getting down to some serious fundraising over the next few months. The company is also keen to help in a practical way and ideas for this are being explored.
Wheels team member, Eileen, and TTR administrator, Alison, visited Flowstore recently, taking a tour of the factory and speaking to some of the staff before accepting a generous cheque from company Director, Simon Dennis.
We hope this will be the start of a long and successful working relationship. Thank you Flowstore!
A Little Winter Jazz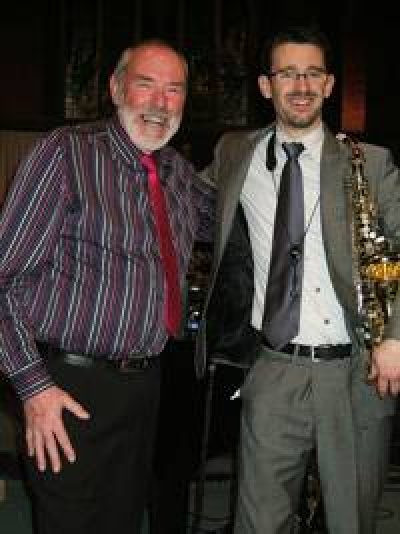 Jazz Cafe with The Tim Boniface Jazz Quintet
Enjoy an evening of jazz on Saturday 10 December at 7.30pm at St George's Christian Centre, Ashtead, KT21 2DA.
£12 per ticket (£8 students). Bring your own drinks and nibbles.
Raising money for Wheels for the World. For tickets and more details contact St George's Christian Centre Reception, 01372 813964 or Alaisdair Wallace, 01372 275639.
Stories from Kenya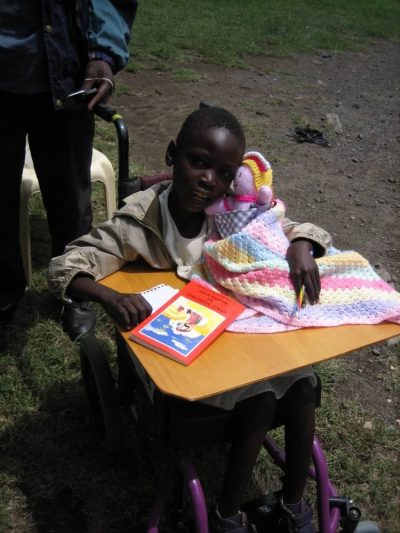 On Friday 2nd December (from 7.30 to 9.30pm), there'll be an evening of stories from Kenya with Stephi and Alexa Elstub, held in Ashtead. If you'd like to attend, please contact Alexa on 01372 270603 or Karen on 01372 270983. Follow this link for more details about the event