Theology of Disability Forum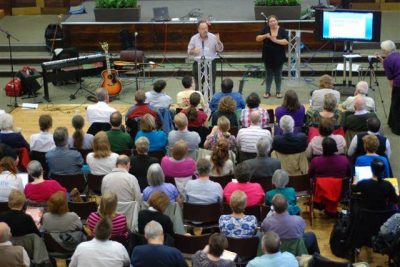 2nd November 2011
9.30am to 4.30pm
at St. John's College, Chilwell Lane, Bramcote, Nottingham, NG9 3DS
A day conference for those who are interested in exploring the theology of disability. Suitable for theologians, those in church leadership and disabled people who wish to participate in theological reflection.
Hosted by Roy McCloughry (St. John's) and Gordon Temple (CfA)
With guest speaker, Prof. John Wyatt (Recently retired Professor of Ethics and Perinatology at UCL)
The day costs £30 per delegate (including lunch) - contact margaret@throughtheroof.org to find out more.
Follow this link to download the PDF flyer for the event