Interview with the new CEO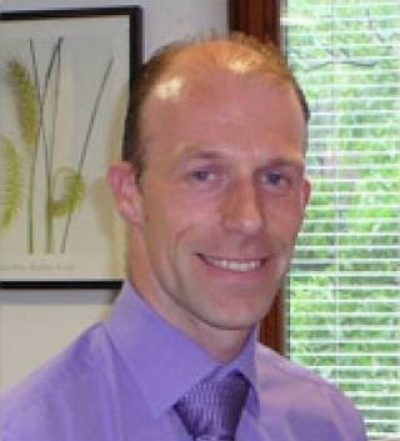 We asked staff, contacts and followers of TTR on Facebook to send in some questions for Tim, our new CEO. This is the full interview -- an abridged version can be found in the Spring Vital Link.
What are Tim's plans for TTR?
Firstly, I would say that my plans are to follow God's plans for TTR. It is important that we first hear from God and then act on what He wants us to do.
Where do you see the organisation going in the next three years?
I am really excited by the prospect of what God will do in, and through, all of us involved with TTR during the months ahead and I sense that this is a new season for the charity. Over the next 3 years I want to grow the reach and impact of our work and those we work with, so that disabled people will benefit, physically and spiritually, in greater depth and numbers.
What is the charity's role now? The DDA has passed, and everyone's much more aware of disability – what are we here to do?
I believe we are here to lead the way in mobilising disabled people to release their hidden gifts and uniquely contribute to church and community life. We will do that through our programmes which distribute wheelchairs, offer friendship, and provide opportunities to enable disabled people. We'll also continue to resource others to do so too.
What strengths do you think you bring to the role?
I would say that my leadership style is a Team Builder. I love identifying the right people (often marginalised people who are overlooked) with the right gifts and skills, then harnessing their talents by placing them in the right role so that altogether as a team we will achieve the right results. I strongly believe in the acronym – Together Everyone Acheives More.
I'm also a Developer – in that I always want to encourage and help people to grow and move on in their life journey. The Bible clearly tells us that every person has something to contribute and I love finding the hidden gifts in people who are often overlooked, then helping them to grow in that.
Any weaknesses?
Too many to mention here – just ask my wife!
What is your interest in disability?
I really feel that God has called me into the 'field' of disability. The catalyst for my 20+ years' involvement, started at 15. My mum 'volunteered' me to help on the 'Disabled Children's Holiday' based at a local church. That experience kick-started a passion in me to see disabled people given the same opportunities as everyone else, and to be accepted and included in life. Since then I have taught sports to college students with learning disabilities, worked in a strategic role for a disability sports charity, and now been on the senior management team with TTR for over 4 years. On a practical level at my church I am a buddy support to a young person with CP.
What are you most looking forward to about leading TTR?
It is a great privilege to take on the role and I acknowledge the great work of Jacky, Paul and Colin over the first 14 years' of the charity's life. I am excited by the potential that 'Through the Roof' can make in church and community life. When people hear the charity's name the first thing I want people to associate us with is disabled people being visible and actively involved in ministry and mission – representing what we stand for as an organisation.
What's the biggest challenge of taking over at TTR?
Driving round the M25 more often! No, but seriously, in light of the current global economic climate and government cuts the need for our work is growing –– while the general reduction in charitable donations means the ability to meet those needs is diminishing. We will have to do more with less and that means as a team - and by 'team' I mean anyone involved with the work - we need to be resourceful, creative and innovative.
What is your experience of church?
Throughout my life I have been fortunate to experience the value of many different expressions of church. As a child I went to Church of England schools, attended Methodist church with my family and made a commitment to Jesus as a student at 18. I got baptised in a Baptist church and whilst there I met and married my wife. We moved to a smaller Baptist church for 7 years where I got involved in youthwork and served as a deacon. As our family grew, we moved house and now attend Adeyfield Free Church – which is coincidentally full of people from Anglican, Baptist and Methodist backgrounds – and I'm a non-serving Elder.
Who are the people who have been important influences in your Christian life?
I am really grateful to Derek Page and Geoff Easton of Ruislip Baptist Church, who, when I was still young in my faith, invited me onto a leadership course when I wasn't even aware of my potential. I'm also very fortunate to have a fantastic mentor – Matt of Urban Saints – who always encourages me, and my very close friends Danny Sitton and Peter Cannone inspire me in my faith. My wife is also a very wise woman.
If Tim was a candidate on The Apprentice, does he think Lord Sugar would hire him or fire him, and why?
Lord Sugar would probably say something like…"Tim, you're a nice guy with a big heart but my business doesn't need nice guys. I sell computers not compassion – you're fired!"
Tim now has his dream job as CEO of TTR, but if he couldn't do that what would his second choice dream job be?
I would have loved to have been – and this certainly is an unattainable dream – a Decathlete. Growing up I really admired Daley Thompson and I think that Decathletes are the most supreme all-round athletes.
What do you do to relax?
I love spending time with my wife and four wonderful children. I also enjoy running, reading and eating my wife's home-made lasagne (but not altogether).
Any final words?
Personally, please pray that God will give me His wisdom and the courage to carry that out. As an organisation, please pray that we are continually in line with God's will.
Lent Wheelchairs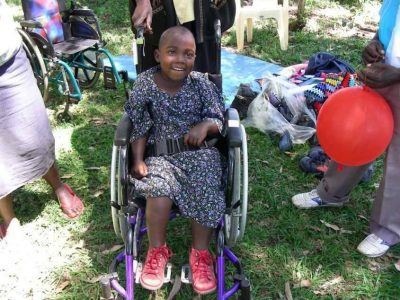 Save £1 a day for the 40 days of Lent and help transform the life of a disabled person overseas!
Saving £1 a day for the 40 days of Lent works out to be just the right amount to sponsor a wheelchair for our Wheels for the World programme. We're hoping lots of people will take part in this project, funding the refurbishment of wheelchairs for disabled people in Africa.
Once you've saved your £40, please send us a cheque (not coins!) along with a sponsor form - the form can be printed by following this link or by contacting...
Karen Goodridge, 01372 270983 or
Gunn Fenn, 01372 273268
If you'd like to advertise the appeal, please feel free to use our poster, which you can download by following this link.