Nyeri, Kenya 2010 - Day 4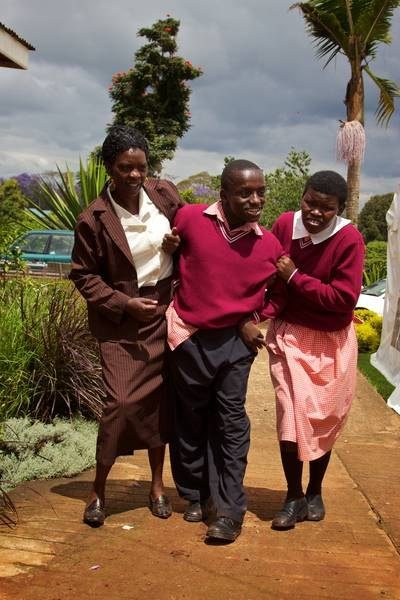 Phil Green, Wheels team 'techie' writes:
Rest day...  With a more leisurely start this morning we headed to Nanyuki for a church service at the Vineyard church there.  The service was done in English but translated into Swahili. I met a new friend, about 3 years old I guess who sat on my lap for half the service and enjoyed pulling the hairs on my arms, since most Africans don't have long hair, so he thought it was fascinating.
After a great time of worship we embarked on a spot of Safari in the Sweetwaters conservancy. Being my first safari it was an amazing experience. We saw a multitude of animals including wild boar, buffalo, hyenas, water buck, all types of antelope and gazelles, a giraffe and elephants. Brian was keeping us all up to speed on the multitude of birds there also.
We were lucky enough to see a female lion catching some prey and before we left I even managed to feed and stroke a black rhino so a pretty good rest day I'd say.
Tomorrow it's back to work though and still plenty more wheel chairs to be fitted.