Nyeri, Kenya 2010 - Day 1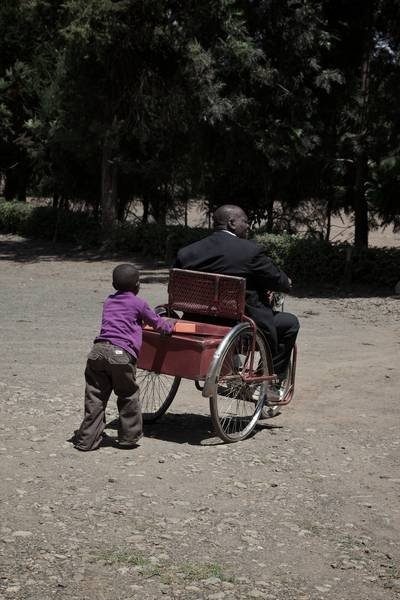 By Phil Green
Day 1
An uneventful but generally good overnight flight kicked off the proceedings. A few of the team managed to get a few hours sleep but some including myself got none.
On arrival in Nairobi we set off in convoy to Nyeri. Traffic not as bad as we expected but the quality of the roads in some places were interesting to say the least, lots of pot holes and some equally interesting driving techniques, but this is Africa and we got to the hospice safe and sound.
After a brief pit stop at our guest house and a quick power nap for some we headed back to the hospice to set up and organise for the next day.
The rain came down joined with some thunder and lightening and I thought it was going to be like Ghana from last year (hot and dry) but this is supposed to be rainy season. Thankfully we packed waterproofs.
Jane and I headed into town to get some foam with some local help (thanks Christine) highlighted the local retail customs, offering one price then when returning with money increasing the prices. Thankfully the was more than one supplier of foam here so we ended up with a slightly better price.
Returning to the hospice to finish off then head back to the guest house.
The adventure continued as the power is out at the moment. We ate by candle light and have been sat around an open fire as there is a slight chill in the air.
Just this second when it's just about time for bed the power has returned. I think the ladies are relieved as they all seem to want showers for some reason.
So we are praying for some rest and that tomorrow will all go really smoothly... So thats day one. Thanks to God for keeping the team all safe and providing everything we need.