Holiday for families with an autistic child: 12-15 April 2011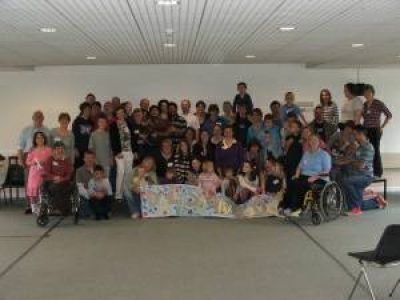 "An Extraordinary Blessing from God"
Through the Roof is a small charity with a big vision to see every disabled person able to fulfil their God-given potential.  Our mission is to make the Christian message accessible to all those affected by disability.  One of the charity's projects is to provide a short holiday for families struggling with the demands of caring for an autistic child.  It takes place at Dalesdown, a purpose-built Christian centre based in large spacious grounds in the Sussex countryside, just south of Horsham.  We take 9 families and each is provided with a one-to-one support helper for their autistic child. The helper team is trained in autism and will cope with any challenging behaviour.  Dalesdown offers both 'time together' as a family (including siblings of the autistic child) and 'time out' for the parents to relax, knowing that their children are in good hands.  A key feature is the carefully structured programme of activities which includes outings, eg to the seaside and swimming pool, praise parties, adventure trail and puppet show.  Families who often find it impossible to take a normal holiday appreciate our understanding and accepting attitude towards their children's needs and behaviour.  They also value the chance for fellowship with other parents in the same situation.  Their comments include: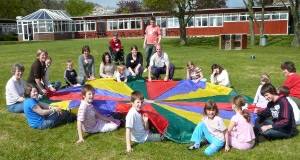 "This holiday has provided me with the most stress-free time I can remember.  Our one-to-one helper was absolutely superb.  Without this help I would not have considered coming without my husband; with it the whole holiday felt like an extraordinary blessing from God to us."
"Just to say how overwhelmed I have been this week by people's kindness and generosity.  The helpers' good attitude made a big difference to how we felt and contributed to us coming home completely rested.  We have really felt loved and cared for."
So what can you do?
Do you have an autistic child, or do you know someone who does? If so, we are taking bookings for 2011 now and would be pleased to hear from any family with children aged between 4 and 16 who would benefit from this break. 
We need more one-to-one helpers. Their role is to get alongside the disabled young person, learn what makes them tick and facilitate their participation so that parents and siblings may also have a break.  The main requirements of helpers (who must be over 18 and CRB checked) are to have a caring heart and willingness to serve, plus (preferably) a Christian faith and an abundance of energy!  Experience of autism is an advantage but is not essential – we hold a Helpers' Training Day beforehand which they would need to attend.  Helpers are invited to contribute £55 towards the cost of their food, accommodation and activities.  This is a real opportunity to serve God in a practical way and every helper is blessed by the experience. 
For more information and tariff details please contact: Margaret Bale, Administration Manager, Through the Roof on:  01372 737045 or email Margaret@throughtheroof.org .Websites you can visit: www.dalesdown.org.uk and www.throughtheroof.org/ .