CARE
Through the Roof trainers are sometimes asked to run sessions within longer training courses, such as CARE's IFC Leadership Programme.
Graduates on this programme gave the following feedback:
Fantastic session about God's heart for disabled people.
We were so blessed by your wisdom, insight and experience.
Through the Roof has really challenged my idea and perception.
I found the statistics relating to disabilities very impacting and surprising.
Really great to look at the references of how highly God values disabled people.
It is helpful to be reminded that disability is wider than pyhysical impairment.
Garden Madness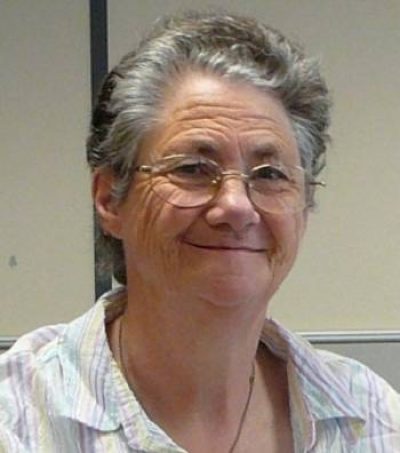 by Jenny Edwards
Oh, the joys of being a garden lover and a wheelchair user and possibly someone who expects to be able to do everything!  After doing the Come Fishing tape this morning, as it was such a nice day, cold but dry, I decided to right a rather wonky bird pole in the garden.  As the ground was very wet and soggy the pole came out easily and was not too difficult to relocate. I tightened up all the various parts, washed the squirrel baffle (it does and all!!)  and filled up the feeders. Earlier this month my friend had given me a lovely plant for my garden that needed transferring into a larger pot. I decided that whilst I was outside I would do this. I charged up my drill and made the required holes in the flower pot, then went outside to fill the pot with earth and re pot the plant. That was the easy part!
When the pot was full of earth and plant, I then had to get it into my front garden and in the shelter of my fence. So a very precarious operation followed as I tried to lower the pot onto my wheeler truck to take it through from back to front garden. After much huffing and puffin I got the pot on and moved it into the front garden, then made a decision I was to regret! I wanted this pot by the fence which meant going over grass! I am in a heavy electric wheelchair, the grass is wet and soggy and yes, you have guessed right, I got stuck!  My wheels whizzed round and round and even my trouser legs got caught up in the wheels, I was going nowhere!  So Praise the Lord for mobile phones! I rang through to our housing association and asked if the handy man was about. By this time my friend, also a wheelchair user, had come to help, but we drew the line at getting two of us stuck! Amazingly James the handy man was in the office and so was able to come out to rescue me, but oh what a mess I and my chair was in. We spent the next half hour hosing down wheels and getting rid of as much of the mud as possible.
The moral of this episode is, I guess, don't go on a soggy wet field with your wheelchair! Then on reflection we could also recall a great number of places in the bible where friends have come to the rescue of others in dire circumstances, or where it appears that 'coincidences' have happened to make all things right again. Well I agree with both of these thoughts, but want to change that to God–instances rather than simply chance happenings. I believe our God knows all our movements whether sensible or not, and He knew I was being a little reckless going into the mud on a wet soggy lawn with my heavy wheelchair. It was no chance thing that James was at the office that Friday and could answer my phone call then come and remove me from the mud – no, he told me afterwards he should have been elsewhere, but had been delayed. That delay meant he got to me in 5 minutes! A coincidence – no, a God incidence!